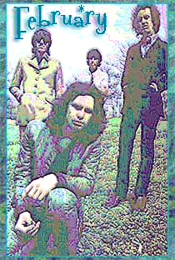 THE FOLLOWING EVENTS TOOK PLACE ON FEBRUARY 7


1478 - Sir Thomas More, chancellor of England and author of the satire Utopia—is born in Milk Street, Cheapside. A study of his life reveals a mean streak, so much so that he wanted to make sure that his tombstone engraving reflect how instrumental he had been in the executing of heretics. The publication of his Utopia in 1515 marks the beginning of the English Renaissance.






1601 - Robert Devereux, the Earl of Essex and favorite of Queen Elizabeth I, bribes Shakespeare's acting company, the Lord Chamberlain's Men, to present the play Richard III, a politically charged play about the deposition of a bad monarch. Like Victoria, Elizabeth is not amused. Seeing rebellious treason in everything Essex does, she will sign his death warrant within weeks, and he will be dead before the end of the month.







1812 - Charles Dickens is born in Portsea, England. His father was an easy-going, rather improvident clerk in the Navy Pay Office, who aspired to be a gentleman. His father eventually landed in Marshalsea debtors' prison, and young Charles was sent to work pasting labels on bottles in a warehouse, forced to support himself on six shillings a week. The traumatic experience found its way in to his seventh novel, David Copperfield (1850), which he referred to as his "favorite child" because it came so close to an autobiography. In that novel, Mr. Micawber is a thinly-disguised portrait of Dickens' own father. After his father was released from prison, Dickens resumed school, and ended up working as a journalist. In 1836, he gathered together some of his magazine pieces in a book called Sketches by Boz, which launched his career as a successful author. His first novel was The Pickwick Papers (1837), which brought him fame. He followed it up with a string of classic novels which earned him a place as one of the greatest and best-loved novelists of the nineteenth century. In the last decade of his life, he went on grueling reading tours of England and the United States, where his wrenching rendition of the murder of Nancy, from Oliver Twist, caused women to faint in the audience. When he ended his tour in London in March 1870, his health was nearly ruined. He died of a stroke in June 1870, and was mourned throughout the English-speaking world.

1837 - Philologist and lexicographer Sir James Murray is born in Roxburghshire, Scotland. By his death in 1915, half of the Oxford English Dictionary will have been prepared by Murray himself.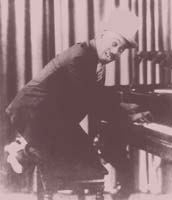 1883 - Eubie Blake, ragtime composer and jazz pianist, is born.

1947 - The main group of the Dead Sea Scrolls was discovered in a cave on the west bank of the Jordan at Qumran.

1948 - Three Dog Night keyboardist Jimmy Greenspoon is born in Los Angeles.

1950 - Senator Joe McCarthy reported finding "communists" in the U.S. State Department.




1959 - New Orleans blues and R&B guitarist/singer Eddie "Guitar Slim" Jones dies of pneumonia in New York City at age 33. His use of distortion and flamboyant stage manner - Slim would dye his hair to match his outfits - influenced guitarists like Albert Collins and Jimi Hendrix. .

1959 - Buddy Holly's funeral is held in Lubbock, Texas. A thousand people attend the service at the Tabernacle Baptist Church.

1962 - President Kennedy begins the blockade of Cuba which will culminate in the Cuban Missile Crisis in October.

1964 - The Beatles arrive at New York's Kennedy Airport for their first appearance on The Ed Sullivan Show. They are greeted by thousands of screaming fans in what is the first demonstration of Beatlemania in America.

1965 - The U.S. begins regular bombing of North Vietnam.

1967 - On British TV tonight, a documentary is screened about London's UFO Club and its house band, Pink Floyd.

1970 - The Doors appear at the Long Beach Sports Arena, Long Beach, CA.





2001 - Dale Evans, Roy Rogers' better half and a co-writer of their song Happy Trails, dies of congestive heart failure at 88.




Doors History Spotlight: Long Beach Arena


The Flying Burrito Brothers open the show with a surprisingly lackluster set, and are followed by an impassioned one-hour show by Albert King. The Doors follow with a leisurely paced two hour concert, which alternates between accelerated and slow tempo songs. They open with a superb version of Roadhouse Blues, with Robby brilliantly punctuating Jim Morrison's lyrics. Ship of Fools introduces part of an instrumental jam which will later become a regular part of the People Get Ready jam.

Two previous nights of intense singing at the Winterland Arena have left Jim's voice hoarse and on the verge of cracking. Songs which require full vocal stamina, such as Break On Through suffer as a result. But Morrison is in good spirits, stretching out where he can, yet cautiously restraining himself on strenuous passages, such as the "Jesus, save us!" portion of When The Music's Over. Light My Fire is extended into a long medley, incorporating other songs. The band is so pleased Morrison breaks out his harmonica, inserting a brief solo before the final stanza. Every time the chorus comes around to "I guess I'll have to go now", the audience replies with a resounding "NO!" and following the concluding verses of "I'd really like to stay here all night", the audience answers with a roar, "YEAH!"

When the crowd is leaving the auditorium, Jim Morrison unexpectedly reappears onstage under the blinding houselights and, grabbing his gold microphone, he asks the crowd, "Hey, listen! Does anyone have to go home early tonight?" This elicits a thunderous "NO!" as the crowd stops at the exits. Jim continues with "You'd like to listen to some more, right?" which provokes a deafening "Yes!" as the crowd heads back into the arena. In response to the audience's enthusiasm, the Doors launch into a passioned version of Love Me Two Times, followed by Maggie McGill. Morrison then lightheartedly asks for a vote on either Crystal Ship or Touch Me, and Crystal Ship garners the loudest applause. At the conclusion of Crystal Ship, the band surprises the audience by launching immediately into Touch Me. Then, after a brief interval on a darkened stage, the opening notes to The End echo through the arena, and the Doors conclude the night with a full rendition of the song. This is one of the longest performances the Doors ever play, with the encore itself nearly comprising an entire show. The band finally leaves the stage well after 1:00 in the morning.

For more day-by-day history go to HistoryUnlimited.net