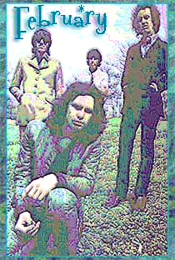 THE FOLLOWING EVENTS TOOK PLACE ON FEBRUARY 8


1893 - At Paris's Moulin Rouge, an artist's model named Mona decides to get an edge in a beauty contest judged by art students by disrobing to music while walking up and down the stage. She is arrested and fined 100 francs. The students rioted over her arrest.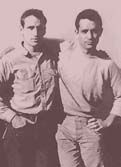 1926 - Beat Generation icon Neal Cassady is born in Salt Lake City, Utah. Although he never published anything in his lifetime, he wrote hundreds of letters, some over twenty thousand words long, to friends like Jack Kerouac, Allen Ginsberg, Ken Kesey, and William S. Burroughs. Kerouac used him as the model for the character Dean Moriarty in On the Road. After his death in 1968, three volumes of his letters were published.





1931 - American actor James Dean is born in Marion, Indiana. He played bit parts in four movies before East of Eden and Rebel without a Cause hurled him into stardom in 1955. His last film was Giant, released after his death in a sports-car accident in California.


1940 - Actor Nick Nolte is born in Omaha, Nebraska.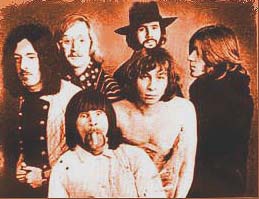 1942 - Sam Spoons, the improbably named percussionist with the Bonzo Dog Band, is born.

1943 - Creed Bratton, guitarist with the Grass Roots, is born in Sacramento, Calif.

1957 - Robert Lockwood Jr., Luther Tucker, Willie Dixon, and Fred Below, join Sonny Boy Williamson II to record Fattening Frogs For Snakes. They record a song called Like Wolf in which Sonny Boy does a credible imitation of his contemporary.

1964 - Max Firetag, publisher of Louie Louie as recorded by the Kingsmen for Wand Records, denies Indiana Governor Matthew Welsh's claim that the song is "pornographic." Firetag offers $1,000 to anyone who can find anything "suggestive" in the song's lyrics.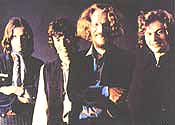 1969 - Eric Clapton, Ginger Baker, and Stevie Winwood announce they are forming a new group. But first they have to find a bass player. With Family's Rich Grech, the quartet become Blind Faith.




1969 - Janis Joplin's manager, Albert Grossman, sends her and the Kozmic Blues Band to Rindge, N.H., to spend some time rehearsing.

1973 - Max Yasgur, the farmer whose land, near Bethel, N.Y., was used for the 1969 Woodstock festival, dies of a heart attack in Florida.

1973 - U.S. Senate leaders name seven members of a select committee to investigate the Watergate scandal.

For more day-by-day history go to HistoryUnlimited.net