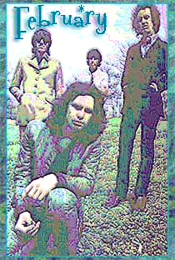 THE FOLLOWING EVENTS TOOK PLACE ON FEBRUARY 2

1653 - New Amsterdam (later New York) is incorporated.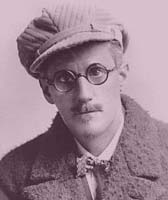 1882 - Writer James (Augustine Aloysius) Joyce is born in Rathgar, Ireland, the son of John, a tax collector. He graduated from University College and left Ireland for Paris with Nora Barnacle when he was 21. His small body of work would prove to have a tremendous influence on the evolution of the modern novel. Joyce was educated in Jesuit schools in Dublin, where he excelled in philosophy and languages. As a student, he learned Norwegian so that he could read the plays of Henrik Ibsen in their original language. His first published work was a volume of thirty-six poems called Chamber Music (1907), but he is best known for his prose works. In 1914, his collection of short stories, Dubliners, was published. Each of its fifteen stories depicts some aspect of life in the city, with which he had a love/hate relationship. He once wrote to a friend, "I always write about Dublin, because if I can get to the heart of Dublin, I can get to the heart of all the cities of the world. In the particular is contained the universal." Joyce continued to write about Dublin for the rest of his life, even though he lived abroad for most of it. In 1916, he published A Portrait of the Artist as a Young Man, a semi-autobiographical coming-of-age novel. This was followed by Ulysses (1922), published in Paris because it was banned in England, patterned on Homer's Odyssey. The action in the book, written in stream-of-consciousness, follows three characters, Stephen Dedalus, Leopold Bloom, and his wife Molly, during the course of one single day, June 16, 1904. Immediately following the publication of Ulysses, Joyce began his next book, which would take him seventeen years to complete. Finnegan's Wake was published in 1939; it has no discernable plot, and is often difficult to read. He died two years later in Zurich.

1870 - Mark Twain, 34, marries Olivia Langdon in Elmira, New York.



1905 - Writer and philosopher Ayn Rand is born in St. Petersburg, Russia. She decided to make her career as a writer at the age of nine. In 1925, Rand obtained a visa to visit relatives in the United States, which she extended and went off to Hollywood to pursue a career. She managed to get a job as an extra in films, and then as a script reader. She sold a few screenplays and a stage play, but in 1936, her autobiographical novel, We the Living, was published to mediocre reviews. Shortly thereafter, she began writing The Fountainhead, which was published in 1943 and which established her as one of the most popular and controversial authors of the twentieth century. Rand's last major work of fiction was Atlas Shrugged (1957).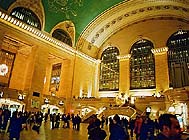 1913 - Grand Central Terminal opens in New York City.

1922 - On James Joyce's 40th birthday, Ulysses is published in Paris by Sylvia Beach under the imprint Shakespeare and Company; the 1,000 numbered copies are exhausted within a month. On his 57th birthday, in 1939, Joyce will show friends the first bound copy of Finnegans Wake.

1927 - The Ziegfeld Theater opens at Sixth Avenue and 54th Street in New York.

1937 - TV comedian Tommy Smothers is born in New York City.



1940 - Frank Sinatra has his national singing debut in Indianapolis with the Tommy Dorsey Orchestra.


1943 - Graham Nash, singer/songwriter with the Hollies and CSNY, is born in Blackpool, England.


1959 - Buddy Holly, Ritchie Valens and the Big Bopper make their last onstage appearances during the GAC Winter Show tour, at the Surf Ballroom in Clear Lake, Iowa.


1970 - Look Magazine uses the opening line of the Beatles' A Day in the Life - "I read the news today oh boy" - to headline its look back at the Sixties.




1970 - English mathematician and philosopher Bertrand Russell dies in Penryndeudraeth, Merioneth, at 98. He wrote in his Autobiography, "Three passions, simple but overwhelmingly strong, have governed my life: the longing for love, the search for knowledge, and unbearable pity for the suffering of mankind."



For more day-by-day history go to HistoryUnlimited.net