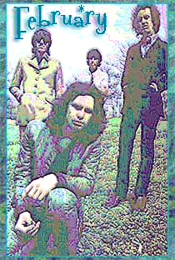 THE FOLLOWING EVENTS TOOK PLACE ON FEBRUARY 3

1458 - The developer of the first mechanical printer, Johann Gutenberg dies.

1811 - Newspaperman Horace Greeley is born in Amherst, New Hampshire. He started The New York Tribune when he was 30, serving as editor until he died. He's famous for his saying, "Go West, young man, and grow up with the country."

1863 - Samuel L. Clemens uses the pseudonym Mark Twain for the first time in a story in a Nevada Territory newspaper.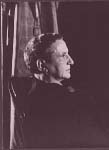 1874 - Writer and art collector Gertrude Stein is born in Allegheny, Pennsylvania. At 27, she moved to Paris to be with her brother Leo, who helped her get started as an art collector, and introduced her to her lifelong companion, Alice B. Toklas. She was one of the first collectors of Cubist and experimental art of such painters as Henri Matisse, Georges Braque, and Pablo Picasso, who painted her portrait.Stein and Toklas opened their home at 27 rue de Fleurus in Paris to the art world—a 'salon' and gathering place for 'lost generation' artists of all sorts. Ernest Hemingway, Sherwood Anderson and F. Scott Fitzgerald were regularsat the salons. Her first published book was Three Lives (1909), which consisted of three stories of working class women. Her book The Making of Americans: Being a History of a Family's Progress, was a 900-page novel published in 1925 that had no dialogue or action. Many critics thought she was trying to translate Cubist art into literature, but the writing was too obscure and confusing for most readers. Her one popular success was her 1933 book, The Autobiography of Alice B. Toklas, which was ostensibly the story of Stein's secretary and companion, but was in reality her own life story.

1909 - French philosopher and mystic Simone Weil is born.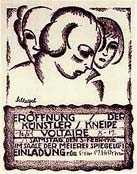 1916 - Opening today is Hugo Ball's Cabaret (Café) Voltaire, in Zürich, Switzerland, a meeting place for artists of the newly forming Dada movement. The most widely accepted account of the naming of the movement, which flourished until about 1920, is an incident at the cabaret when a paper knife inserted into a French-German dictionary pointed to the word dada, a child's word for a horse, and the members seized upon it for their anti-aesthetic creations and protest activities, which in turn had been engendered by disgust for bourgeois values and despair over World War I.

1947 - Kinks guitarist Dave Davies is born in Muswell Hill, England.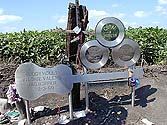 1959 - According to the song, it's the day the music died, as the plane carrying Buddy Holly, the Big Bopper, and Ritchie Valens crashes after a show in Clearlake, Iowa. The plane was en route to a concert date in Fargo, N.D. Holly had decided to pay $36 each for plane tickets rather than travel by their bus, which had a broken heater. The plane crashes eight miles from the Mason City, Iowa, airfield in bad weather. The wreckage is discovered at 9 a.m.



1961 - In New York, Bob Dylan makes his first recording, taping San Francisco Bay Blues.

1968 - The Doors open their own offices at 8512 Santa Monica Blvd. in West Hollywood.

1969 - The Doors release the Wishful Sinful / Who Scared You single.


For more day-by-day history go to HistoryUnlimited.net