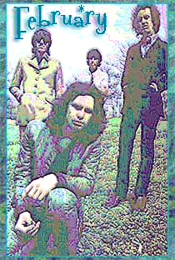 THE FOLLOWING EVENTS TOOK PLACE ON FEBRUARY 1

1650 - French philosopher René Descartes, famous for his remark Cogito ergo sum, "I think therefore I am", dies.

1814 - Lord Byron's The Corsair, a poem in heroic couplets, sells 10,000 copies on the day of publication.

1884 - The first installment of the Oxford English Dictionary (A-Ant) is published. Sir James Murray, the editor, thought it would take 11 years to finish the project, but it ended up taking 43.

1887 - Harvey Wilcox of Kansas subdivides 120 acres he owns in Southern California and starts selling it off as a real estate development which he names Hollywood, after a Southern plantation his wife had been told about on their railroad trip to California.

1893 - Thomas A. Edison completes the world's first motion picture studio, nicknamed "Black Maria."

1901 - Film actor Clark Gable is born in Cadiz, Ohio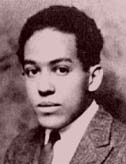 1902 - Harlem Renaissance poet and novelist (James) Langston Hughes is born in Joplin, Missouri. Hughes left school in 1922, and began traveling. He settled in Harlem in 1924, during the period known as the Harlem Renaissance. His residence at 20 East One Hundred Twenty-Seventh Street in Harlem has been given landmark status by the New York City Preservation Commission and the street was renamed "Langston Hughes Place." Hughes once said that poetry is about "…workers, roustabouts, and singers, and job hunters on Lenox Avenue in New York or Seventh Street in Washington or South State in Chicago - people up today and down tomorrow, working this week and fired the next, beaten, buying furniture on the installment plan…"

1922 - In A Bookman's Daybook, Burton Rascoe writes: Djuna Barnes said that James Joyce is frightfully superstitious. Just before Ulysses came out she was walking with him and his wife in the Bois de Bologne [sic], when a man brushed by and mumbled something she did not understand. Joyce blanched and trembled. Djuna asked what was the matter. "That man, whom I have never seen before," he said, "said to me as he passed, in Latin, 'You are an abominable writer!' That is a dreadful omen the day before the publication of my novel."

1934 - Literary critic Edmund Wilson writes John Peale Bishop that Scott Fitzgerald's "madness" (Wilson had known Fitzgerald since their Princeton days) is "partly due to Zelda."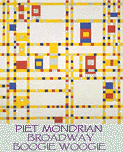 1944 - Piet Mondrian, abstract painter, dies at 71.

1949 -RCA releases the first single 45 rpm record.

1960 - The first sit-ins are held at the lunch counters at the F.W. Woolworth store in Greensboro, North Carolina, as part of the Civil Rights Movement.

1964 - Indiana Governor declares the song Louie Louie by the Kingsmen (currently #6 on the Hot 100) pornographic. He asks the Indiana Broadcasters Association to ban the record. Although stations claim it's impossible to accurately figure out the lyrics from "the unintelligible rendition as performed by the Kingsmen," Governor Welsh claims his "ears tingle" when he heard the song.

1965 - Dr. Martin Luther King, Jr., and 2600 freedom marchers are arrested in Selma, Alabama, in one of the largest demonstrations in American history.

1968 - Universal Studios offers the Doors $500,000 to be featured in an undisclosed motion picture. Although they do not accept the offer, they remain open to negotiations in the future.

The Doors office announces that the band is considering being featured in an upcoming ABC television special, and that the Doors are designing a satirical publication to be compiled from diverse reflections and insights from the band on contemporary American culture. However, due to the time restraints of their studio and tour schedules, none of these proposals ever comes to fruition.

1968 - A reporter takes the now famous brutal photo of Saigon police chief Nguyen Ngoc Loan executing a Viet Cong officer with a pistol-shot to the head.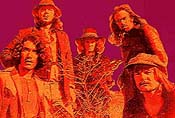 1969 - With Porter's Popular Preachers, Led Zeppelin support Iron Butterfly at the Fillmore East in New York. As Ron Bushy plays his lengthy drum solo on In-A-Gadda-Da-Vida, John Bonham launches a stage invasion, upsetting several Atlantic Records executives in the audience.





1992 - Musician Todd Rundgren and his wife, singer Michele Gray, have a son in San Francisco. They name the child Rebop.

For more day-by-day history go to HistoryUnlimited.net