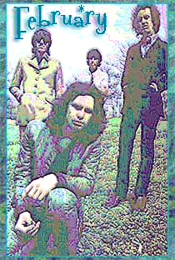 THE FOLLOWING EVENTS TOOK PLACE ON FEBRUARY 27

425 - Roman Emperor Theodosius II founds the first university in the western world in Constantinople in Turkey. The University employed 31 lecturers.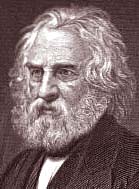 1807 - Henry Wadsworth Longfellow is born in Portland, Maine. He was the author of some of the most widely read, memorized-and parodied-poems of the nineteenth century: poems such as The Midnight Ride of Paul Revere, The Wreck of the Hesperus, and The Song of Hiawatha. When he graduated from Bowdoin College, he informed his father that he wanted to go into literature. His father replied, "A literary life, to one who has means of support, must be very pleasant. But there is not wealth and munificence enough in this country to afford sufficient encouragement and patronage to merely literary men." Longfellow set out to prove his father wrong. He started out as a teacher at Bowdoin college, but gradually the success of his poetry enabled him to devote himself entirely to writing - he became America's first writer to support himself through his own work. In 1861, however, his second wife died from burns after her dress caught fire. In his grief, he turned away from the sort of poems that had made him famous, producing an English translation of Dante's Divine Comedy (1865-1867). His poems were translated into at least 20 languages by the time he died in 1882. Walt Whitman called him, "the poet of the mellow twilight of the past, the poet of all sympathetic gentleness, and the universal poet of all young people.


1812 - The young Lord Byron, making his maiden speech before the House of Lords, denounces a measure that would provide the death penalty for rebellious laborers.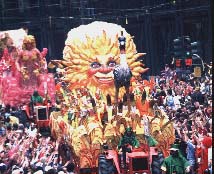 1827 - The first Mardi Gras is celebrated in New Orleans.




1883 - Oscar Hammerstein of New York, grandfather of the famed Broadway composer, patents the first practical cigar-rolling machine.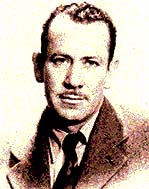 1902 - John Steinbeck is born in Salinas, California. He tried his hand at painting, chemistry, fruit picking and a dozen other jobs before making it as a writer. He started off as a reporter for a paper in New York, but was fired for editorializing and making up details instead of sticking to facts. His first novel, Cup of Gold (1929), was followed by two other unsuccessful books before he won recognition with Tortilla Flats (1935) and Of Mice and Men (1937). His greatest popular and critical success came in 1939 with The Grapes of Wrath, the classic story of the Joads, a family of "Okies" who flee the Dust Bowl to come to California.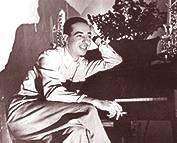 1903 - Academy Award-winning director Vincente Minnelli (Lester Anthony Minnelli) is born. His films include Gigi, An American in Paris and On a Clear Day You Can See Forever. Minnelli was married to Judy Garland.









1925 - Teacher, poet, and playwright Kenneth Koch is born in Cincinnati, Ohio. Along with poets John Ashbery and Frank O'Hara, he would become a part of the "New York School" of poetry in the 1950's.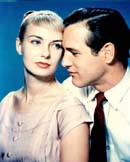 1930 - Actress Joanne Woodward is born in Thomasville, Georgia. Woodward has said of marriage: "Sexiness wears thin after a while and beauty fades, but to be married to a man who makes you laugh every day, ah, now that's a real treat."





1934 - Consumer advocate Ralph Nader (Unsafe at Any Speed) is born.

1956 - Specialty Records releases Little Richard's Slippin' and Slidin'. The song becomes the pianist's first R&B No. 1, while its flip side, Long Tall Sally, becomes his first top 10 pop hit.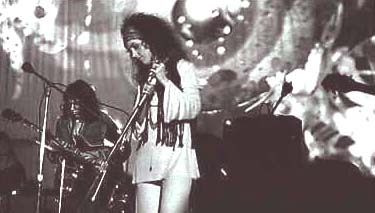 1970 - The Jefferson Airplane receive a $1,000 fine for using obscenities during an Oklahoma City concert.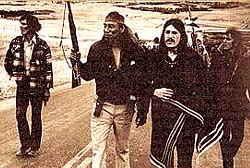 1973 - Members of the American Indian Movement (AIM), together with a number of local and traditional Native Americans begin a 72-day occupation at Wounded Knee, South Dakota, the site of the 1890 massacre of Sioux men, women and children. The AIM goal was to protest injustices against their tribes, violations of the many treaties, and abuses and repression of their people. The U.S. responded with a military-style assault against the protesters.




1977 - Not a good day for Keith Richards. While sleeping at Toronto's Harbour Castle Hotel, he's awakened by the Royal Canadian Mounted Police, who search the suite. They find 22 grams of heroin, 5 grams of cocaine, and drug paraphernalia. The Rolling Stone is arrested and charged with possessing cocaine and heroin with intent to traffic. He's released on $25,000 bail and trial is set for October.

For more day-by-day history go to HistoryUnlimited.net