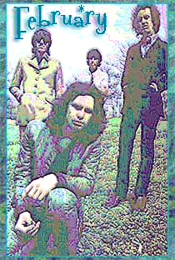 THE FOLLOWING EVENTS TOOK PLACE ON FEBRUARY 26

1564 - Christopher Marlowe, contentious brawler, dramatist, and author of the lyric poem Come live with me and be my love, is baptized in Canterbury.






1802 - Victor Hugo, leader of the French Romantic movement, poet, playwright, and novelist (The Hunchback of Notre Dame) is born in Besancon. His 80th birthday will be celebrated as a French national holiday; Friedrich Nietzsche is not quite as enthusiastic, calling Hugo: "The lighthouse in a sea of absurdity."



1821 - John Keats is buried in the Protestant cemetery in Rome, where his friend Shelley will join him the folllowing year. Keats' epitaph reads "Here lies one whose name was writ in water."


1829 - Levi Strauss is born in Bavaria, Germany. He came to America when he was eighteen to work as a peddler, then made his way to San Francisco during the California Gold Rush of 1849. He started making clothing for the miners, including the pair of pants which came to be named for him.


1848 - 29-year-old German philosopher Karl Marx publishes The Communist Manifesto. Marx lived in London and did much of his writing in the reading room of the British Museum. He is buried in Highgate Cemetery.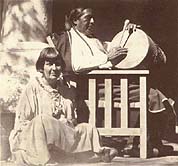 1879 - American writer whose candid autobiographical volumes, collectively known as Intimate Memories, containing much information about well-known Americans of her era, Mabel Dodge Luhan, is born in Buffalo, New York. She will come to her knowledge regarding the foremost writers and artists of her day through her artists' colony in Taos, New Mexico.




Tony & Mabel Dodge Luhan


1916 - The word Dada (meaning radical art) first appears in print, following an art show in Zürich.


1922 - Dancing to jazz music and tango bands is criticized in Paris. It seems that dancing detracts the French from their postwar reconstruction, according to La Revue Mondiale.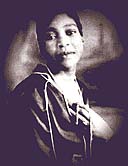 1923 - Bessie Smith records Gulf Coast Blues for Columbia Records.


1923 - Louis Armstrong records two of his classics. Cornet Chop Suey and Heebie Jeebies.

1928 - Fats Domino (Antoine Domino) is born in New Orleans. His biggest hit on the pop charts is the 1956 song Blueberry Hill, which reaches No. 2 and receives a Grammy Hall of Fame Award in 1987. He has nine No. 1 singles on the R&B charts, including 'Ain't That a Shame.'


1943 - Poco guitarist Paul Cotton is born in Los Angeles.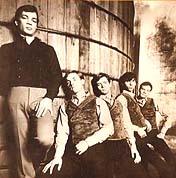 1945 - Detroit rock godfather Mitch Ryder, who with his Detroit Wheels went to No. 4 in 1966 with Devil With a Blue Dress On, is born William Levise Jr. in Hamtramck, Michigan.





1945 - Canned Heat singer Bob "Bear" Hite is born in Torrance, California.



1952 - British Prime Minister Winston Churchill announces that Britain has its own atomic bomb.


1954 - Michigan Republican Representative Ruth Thompson introduces legislation to ban mailing "obscene, lewd, lascivious or filthy" (rock and roll) phonograph records.


1955 - According to today's Billboard, the 45 rpm single format is outselling 78s for the first time. In other industry news, New York jukeboxes are now charging 10 cents a play.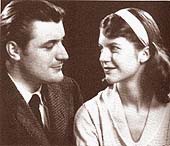 1956 - At a party in Cambridge, Fulbright scholar Sylvia Plath first meets Edward James (Ted) Hughes: "The one man in the room who was as big as his poems, huge.... I screamed in myself, thinking oh, to give myself crashing, fighting, to you."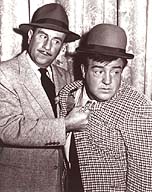 1959 - Comic actor Lou Costello dies at 52.



1960 - For $105 you can buy a do-it-yourself fallout shelter. A full-size model of the model is on display in a bank in New York.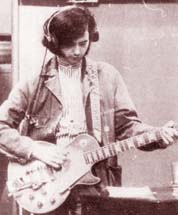 1965 - London guitarist Jimmy Page, who has already played on some Kinks records, releases his first solo single, She Just Satisfies. Page will go on to join the Yardbirds and become a founding member of Led Zeppelin.


1971 - (Late February - date approximate) The Doors and Bruce Botnick complete mixing the L.A. Woman album at Poppy Studios.


1990 - Cornell Gunter, former lead tenor for the Coasters, is murdered in Las Vegas, Nevada. He is 53. Yakety Yak, the group's only No. 1 hit, was released during Gunter's four years with the Coasters.

For more day-by-day history go to HistoryUnlimited.net