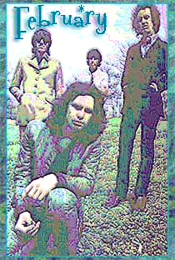 THE FOLLOWING EVENTS TOOK PLACE ON FEBRUARY 25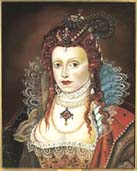 1570 - Pope Pius V excommunicates Britain's Queen Elizabeth I due to her embracing the Church of England, a Protestant sect based on Catholicism which was founded by her father, Henry VIII. Henry was a devoted follower of Catholicism, with one exception, which he could not live with, that being the inability to divorce his Queens. Henry founded the Church of England as a close replica to Catholicsim, with the major differences that it does not require celibacy of its clerics, and does accept divorce, allowing for Henry to practice his religion and to change his wives at will, without the continued necessity of beheading them - the fate of Elizabeth's mother, Henry's second wife, Anne Boleyn. Although much of Britain heard the Church of England mass in English, Elizabeth, a renowned scholar in her day, continued to hear mass in latin her entire life.







1601 - Robert Devereux, Earl of Essex is executed for treason by order of Elizabeth I, his sovereign and his lover. She had warned him numerous times about giving the appearance of standing against her authority.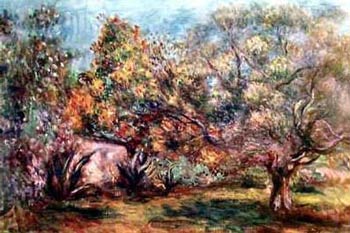 Pierre-Auguste Renoir - The Olive Garden
1841 - Painter Pierre-Auguste Renoir is born in Limoges, France. He and several of his fellow students and artists - including Monet, Cézanne, and Pissarro-began to break away from the traditions of nineteenth century painting. They got out of the studio and painted directly from nature, employing a style characterized by short brush strokes of bright colors to represent the effect of light on objects. The style was at first considered revolutionary, and was not accepted. Over time, the style came to be known as Impressionism.

1882 - Steele MacKaye dies in Buffalo, New York. American playwright, actor and theater manager, MacKaye will also patent more than 100 theatrical inventions, including folding theater seats.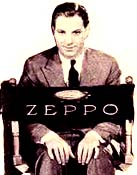 1901 - Herbert "Zeppo" Marx is born in New York City. He died of lung cancer November 30, 1979 at 78.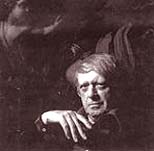 1917 - Novelist Anthony Burgess is born in Manchester, England. The author of more than fifty books and dozens of musical compositions, he's best known as the author of A Clockwork Orange (1962).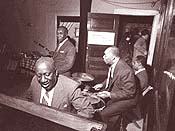 1927 - James P. Johnson, the father of stride piano, records All I Had Is Gone, and Snowy Morning Blues, in New York City, for Columbia.





1957 - Buddy Holly & the Crickets cut That'll Be the Day in their first session with producer Norman Petty at his studio in Clovis, New Mexico. The song proves to be Holly's biggest hit. .

1963 - Vee Jay Records, the small Chicago-based label, releases the first Beatles record in the U.S., Please Please Me backed with Ask Me Why. In spite of being a smash in the UK, just about nobody notices it in America.

1964 - George Harrison attends a birthday party in his honor, but when he sees that the press has been invited, he smashes the cake and walks out.

1967 - The Doors are among the performers at The second Human Be-In at Griffith Park in Burbank.

1968 - The Maharishi Mahesh Yogi gives George Harrison a plastic world map for his birthday.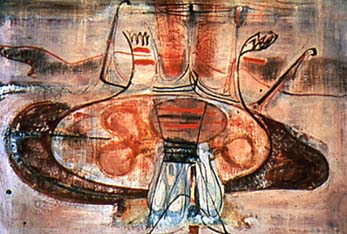 Mark Rothko - Memory 1945/6

1970 - Abstract expressionist painter, Mark Rothko, dies at 66.








1971 - Oh! Calcutta! opens at the Belasco Theater in New York City for 1,316 performances.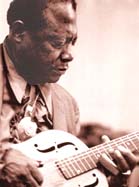 1977 - Bluesman Booker T. Washington "Bukka" White, who composed Fixing to Die, does just that in Memphis at age 70.


1983 - Tennessee Williams dies, aged 71, in New York, leaving $10 million to the University of the South. "If people behaved in the way nations do they would all be put in straitjackets." - Tennessee Williams


1998 - Bob Dylan wins three Grammys at this year's ceremony, including Best Album for his career renaissance Time Out of Mind. While performing a song from the album, he is interrupted by a rogue performance artist with the words 'soy bomb' painted on his chest. The freewheelin' one doesn't flinch. Dylan's son, Jakob, also wins an award, winning Best Song for One Headlight, a song he recorded with his band, The Wallflowers. Also winning awards are John Fogerty, who picks up Best Rock Album for Blue Moon Swamp, Elton John for Best Male Vocal for Candle In The Wind 1997 and Van Morrison, who wins one for Best Pop Collaboration for Don't Look Back, a song he recorded with John Lee Hooker.


Doors History Spotlights: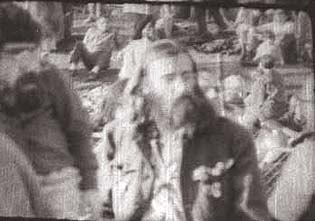 1967 - The Doors perform at The second Human Be-In at Griffith Park in Burbank. The event attracts approximately 5,500 people to this park just north of The Greek Theater. Jerry Hopkins is the emcee. Later that evening The Doors play Gazzarri's and then do an after hours show at The Hullabaloo. They must have been some tired boys by the 26th!


1969 - Recording sessions for The Soft Parade are progressing. After a long dinner break at a Mexican restaurant, which includes quite a bit of beer and other liquor, the band returns to the studio. They begin improvising a succession of blues standards. Within a half hour, it has turned into a parody and then a showcase of rock classics.

Unfortunately, some of this impromptu session is lost when the tape reel needs to be changed. What is captured on tape is a montage of music underscored by Jim Morrison's increasing disenchantment. This is what would become known as the Rock Is Dead tapes.

For more day-by-day history go to HistoryUnlimited.net