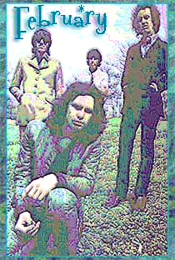 THE FOLLOWING EVENTS TOOK PLACE ON FEBRUARY 24




1852 - Irish novelist and a member of the Celtic Renaissance, George Moore, is born in Ballyglass, County Mayo. Oscar Wilde will say of Moore: "Know him? I know him so well that I haven't spoken to him in ten years."

1868 - The first parade to feature floats takes place at Mardi Gras in Mobile, Alabama.

1924 - Mahatma Gandhi is released from jail.

1942 - Paul Jones, harmonica player and singer with Manfred Mann is born in Portsmouth, England. The group is best remembered for their #1 hit, Do Wah Diddy Diddy in 1964.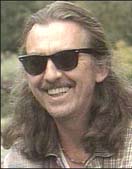 1943 - George Harrison is born in Liverpool, England. However, for many years, the Beatles' guitarist and solo star believed his birthday was February 25, not learning of the error until the 1990s.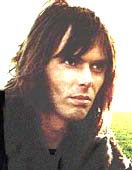 1944 - Session pianist Nicky Hopkins is born in London. He played with just about everybody, making valuable contributions to the Beatles' White Album, Jefferson Airplane's Volunteers, and more than a dozen Rolling Stones albums, including Beggars Banquet and Let It Bleed.


1955 - Bob Abrams of Chicago rock quintet the Buckinghams (Kind of a Drag) is born in Ohio.

1956 - Police in Cleveland, Ohio invoked a 1931 ordinance barring people under the age of 18 from dancing in public unless accompanied by an adult.

1965 - The Beatles begin filming Help! in the Bahamas.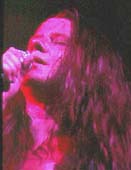 1967 - Janis Joplin performs Amazing Grace at San Francisco's Glide Memorial Church during its Rite of Spring.


1969 - The Jimi Hendrix Experience perform at London's Royal Albert Hall. Hendrix breaks up the trio shortly afterward, making this their last British gig together.


1982 - John (posthumously) and Yoko are awarded the 1981 Album of the Year Grammy Award for Double Fantasy. Yoko Ono accepts the award to a standing ovation and she, among many other of the gathered rock luminaries, weep as the presentation takes place.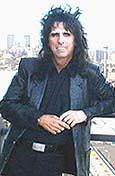 1987 - B.B. King receives a Lifetime Achievement Grammy.


1988 - Campaigning as a member of the "Wild Party," Alice Cooper announces he's going to run for governor of Arizona.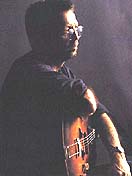 1993 - Eric Clapton wins six Grammys, including Best Record for Tears in Heaven, at this year's award ceremony.







For more day-by-day history go to HistoryUnlimited.net