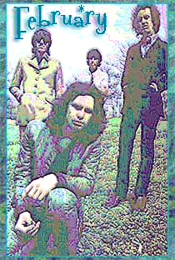 THE FOLLOWING EVENTS TOOK PLACE ON FEBRUARY 23


1633 - Diarist Samuel Pepys is born in London, England. He was a prominent man of his day in England: a member of Parliament, Secretary of the Admiralty, president of the Royal Society, and friend of such notables as Sir Christopher Wren and Sir Isaac Newton. However, he's best remembered for the diaries he kept between the ages of twenty-seven and thirty-six - a personal record of the largest events and the smallest customs of Restoration England, including the Black Plague.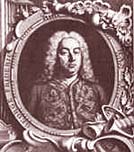 1685 - Baroque composer George Frideric Handel is born in Halle, Germany. He's best known for his mnasterpiece of sacred music The Messiah, which premiered in Dublin in 1741.






1821 - John Keats dies of tuberculosis at 25 in the rooms he is sharing with Joseph Severn near the Spanish Steps in Rome. Keats' publisher raised the funds to allow the poet to go to the warmer Italian climates. Severn, a painter who wanted to go to Rome, was engaged to accompany Keats. Severn said they were halfway to Rome before he realized his companion was virtually a dead man. Toward the end of his suffering, Keats became obsessive about his fiancée Fanny Brawne and her supposed infidelities that even the sight of her letters would send him hemorrhaging. Keats' artistic philosophy was based on the notion of light-and-shade beauty, i.e., that beauty could be found in the melancholy as well as the joyful. But he told Severn that that philosophy had failed him at the end; he could find no beauty in his deathbed agony. In those last days, Leigh Hunt wrote a beautiful letter to Severn, asking him to assure Keats that although they could do nothing to alleviate his suffering, his friends back in England were standing at the side of the road, holding their hats in their hands as he walked down the road that all would eventually walk down. His tombstone reads: "Here lies One Whose Name was writ in Water."


1868 - Writer, educator, and activist W(illiam) E(dward) B(urghardt) Du Bois is born in Great Barrington, Massachusetts. Du Bois was one of the founders of the N.A.A.C.P., and author of The Souls of Black Folk (1903).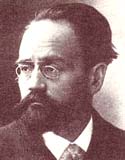 1898 - French author Emile Zola is imprisoned for writing his J'accuse letter accusing the government of anti-Semitism and wrongly jailing Alfred Dreyfus.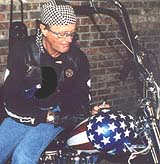 1939 - Actor Peter Fonda is born. His most memorable role may be Easy Rider.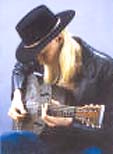 1944 - Texan blues guitarist Johnny Winter is born in Beaumont. Among his hit albums is 1973's Still Alive and Well.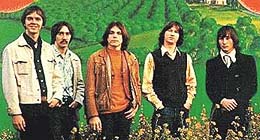 1946 - Poco's pedal-steel guitarist and much demanded session player, Rusty Young is born in Long Beach, California.





1952 - Brad Whitford, guitarist with Aerosmith, is born.

1959 -Today's number one pop single on the Billboard charts is Stagger Lee by Lloyd Price. The blues classic is based on the old folk song, Stack-O-Lee, about the tragic fate of two gamblers.

1964 - The Beatles appear on a prerecorded segment for The Ed Sullivan Show. It's the first time Sullivan has had an act on three times. They also appear on the front cover of Newsweek today.

1970 - The Doors' album Morrison Hotel goes gold, becoming the group's fifth gold album in a row.

1970 - Tonight on TV, Ringo Starr is the special guest on Rowan & Martin's Laugh-In.

1971 - U.S. Army Lieutenant William Calley confesses to hs role in the My Lai massacre in Vietnam, also implicating his superior, Captain Medina.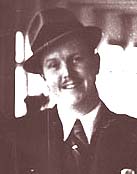 1999 - Stanley Dance, the Grammy-winning jazz critic and confidante to jazz greats Duke Ellington and Earl Hines, dies of pneumonia at a rehab center near San Diego. He was 88.


2000 - At this year's Grammy Awards, Santana sweeps the board, picking up Album of the Year for Supernatural and Record of the Year for Smooth. Sting wins Best Pop Album for Brand New Day, and Jimi Hendrix wins his first Grammy for Best Long Form Music Video for Band of Gypsys - Live at Fillmore East. Elton John is given a Living Legend Award. At a press conference afterwards, John calls award shows like the Grammys "bullsh*t".

For more day-by-day history go to HistoryUnlimited.net