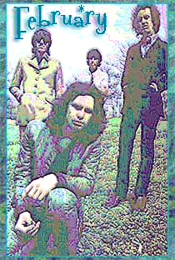 THE FOLLOWING EVENTS TOOK PLACE ON FEBRUARY 22


1819 - The United States acquires Florida from Spain under an accord signed by Secretary of State John Quincy Adams and Spanish minister Don Luis de Onis.



1886 - Hugo Ball, a founder of the Dada movement, is born in Pirmasens, Germany. A staunch pacifist, he will leave Germany during World War I and move to neutral Switzerland in 1916.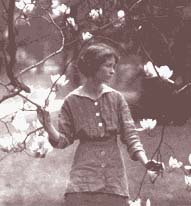 1892 - Poet and playwright Edna St. Vincent Millay is born in Rockland, Maine. She was as famous for her bohemian lifestyle in Greenwhich Village as for her work. Millay was the author of the famous lines: "My candle burns at both ends / It will not last the night / But, ah, my foes, and, oh, my friends / It gives a lovely light." She wrote steadily until her death in 1950 at her home in upstate New York, called Steepletop, now a National Historic Landmark. Since 1973, it has housed the Millay Colony for the Arts, a retreat for writers and composers.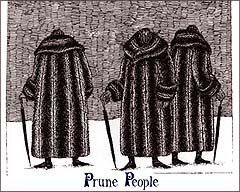 1925 - Gothic humorist and cartoonist Edward Gorey is born in Chicago, Illinois. He's known for his macabre pen and ink drawings and stories such as The Gashlycrumb Tinies which included the lines:

A is for Amy who fell down the stairs
B is for Basil assaulted by bears
U is for Uma who slipped down a drain
V is for Victor squashed under a train.



1929 - Jabbo Smith's Rhythm Aces record Sleepy Time Blues in Chicago for the Brunswick label.

1956 - Heartbreak Hotel becomes Elvis Presley's first top-10 single.

1964 - The Beatles return to England after their triumphant visit to America, where they played to a TV audience of more than 70 million on The Ed Sullivan Show. Their arrival at Heathrow Airport is deemed such an occasion by the BBC that it interrupts an early morning sports program to report on the plane's landing.

1965 - The Beatles fly to the Bahamas to begin shooting Help!, their second movie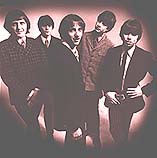 1967 - Today's No. 1 Billboard Pop Hit is Kind of a Drag, by The Buckinghams. The group from Chicago was originally called the Pulsations.

1967 - David Crosby pops by Abbey Road Studios to visit The Beatles.

1967 - U.S. and South Vietnamese forces launch Operation Junction City, the biggest combined operation of the Vietnam War, attacking communist forces in Tayninh Province north of Saigon.

1969 - Oz magazine reviews Led Zeppelin's first album. Writer Felix Dennis says the debut "defies immediate classification or description, simply because it's so obviously a turning point in rock music that only time proves capable of shifting it into eventual perspective."

1975 - John Lennon's #9 Dream peaks at #9 on the pop chart.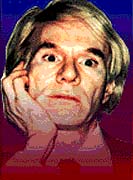 1987 - Pop artist Andy Warhol dies of a heart attack in New York at the age of 58, following gall bladder surgery.



1989 - At this year's Grammys the first Hard Rock/Metal Grammy is controversially awarded to Jethro Tull.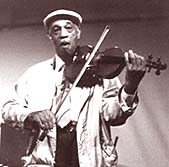 1994 - Papa John Creach, the 76-year-old violinist with Jefferson Airplane and Hot Tuna, dies of heart failure.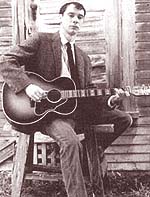 2001 - John Fahey, guitarist and indie label owner, dies in Salem, Oregon, at 61, two days after undergoing coronary bypass surgery. Fahey formulated an idiosyncratic blues-based fingerpicking style which was showcased on a series of albums for his label, Takoma Records. He was considered a principal, albeit unwilling, influence on such new-age musicians as Will Ackerman and George Winston.



For more day-by-day history go to HistoryUnlimited.net