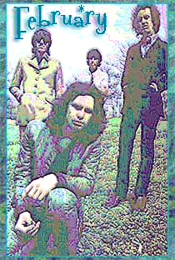 THE FOLLOWING EVENTS TOOK PLACE ON FEBRUARY 20



1872 - The Metropolitan Museum of Art opens in New York City.



1892 - The reviewer for the London Times writes about the previous night's premiere of Oscar Wilde's Lady Windemere's Fan, complaining that all the characters talked alike, that is, just like Oscar Wilde.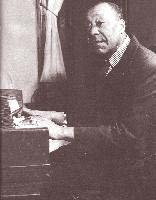 1898 - Boogie-woogie pioneer Jimmy Yancey (James Edward Yancey) is born in Chicago. He was a mainstay in the jazz and blues circles in Chicago, playing at after-hours joints and rent parties. Piano pieces such as Yancey Stomp, and State Street Special became his signature songs. No matter what key he played in, he ended every song in the key of E flat. He was inducted into the Rock and Roll Hall of Fame in 1986, but, despite his success as a musician, he earned his living for 26 years as a groundskeeper at Comiskey Park for the Chicago White Sox.







1902 - America's most famous photographer, Ansel Adams is born in the Bay area. He earned his reputation partly by carrying heavy and awkward large format photographic equipment deep into the wilderness, to preserve the stunning landscapes of the American west. His characteristic "elfish" appearance was enhanced by a broken nose acquired at the age of 4, during the Great San Francisco earthquake.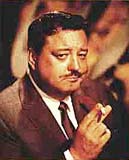 1916 - Comedian and actor Jackie Gleason is born in Brooklyn. His most famous role was that of Ralph Kramden on The Honeymooners.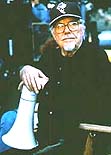 1925 - Director Robert Altman is born in Kansas City, Missouri.



1934 - Virgil Thomson's opera Four Saints in Three Acts opens in New York with the librettist, Gertrude Stein, present in the audience after years abroad.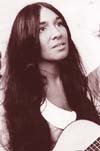 1941 - Radical American Indian songwriter Buffy Sainte-Marie, who helped write the not-so-angry Up Where We Belong, is born on the Piapot Reserve in Saskatchewan, Canada.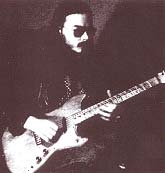 1950 - Singer/bassist of Steely Dan, Walter Becker is born in New York.










1950 - Dylan Thomas arrives in New York for his first series of American poetry readings.


1951 - Randy California, guitarist with Spirit, is born Randolph Craig Wolfe in Los Angeles.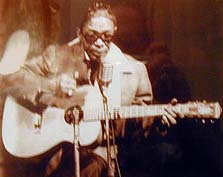 1962 - Sam "Lightnin'" Hopkins records Happy Blues For John Glenn a tribute to the first American to orbit the Earth. It was recorded in Houston, Texas for the Bluesville label and appeared on the album Smokes Like Lightning.


1962 - The Beatles' new manager, Brian Epstein, writes to Bert Kaempfert, trying to free the boys from a contract they signed with the Strangers in the Night songwriter.



1968 - The Doors record a second version of Celebration of the Lizard at Sunset Sound Recorders.

1969 - Goodbye Cream, a film of Cream's November 26, 1968 farewell concert at London's Royal Albert Hall, opens in Baltimore to small crowds and very negative critical response because of poor sound quality and "arty" editing. Nobody knows why it opened in Baltimore.

1970 - John Lennon's Instant Karma is released in the U.S. The following day it enters the U.K. pop chart where it will remain for six weeks, rising as high as #5.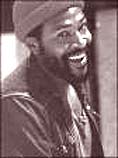 1971 - Marvin Gaye's What's Going On and Santana's Oye Como Va are released.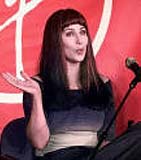 1974 - Cher files for separation from Sonny Bono after 10 years of marriage.



1998 - The first of two concerts honoring the late Nicolette Larson is held at the Santa Monica Civic Auditorium. Artists performing at the shows included Crosby, Stills and Nash, Joe Walsh, Carole King, Linda Ronstadt, Jackson Browne, Bonnie Raitt and Jimmy Buffett. The four hour concert featured CS&N performing The Beatles song, 'In My Life' and Carole King singing 'Up On The Roof.' The concerts raised funds for the UCLA Children's Hospital in the name of Larson, who died in late 1997 of a cerebral edema.


Doors History Spotlight: Celebration of the Lizard


The Doors record a second unabridged version of Celebration of the Lizard, and are again pleased with the results. In retrospect, however, they feel they became so absorbed in the intracacies of this very complex composition that they could not hear the entire piece objectively. The overall result is that the segments themselves are remarkable, but they lack smooth transitions which are crucial to sustaining cohesiveness. This is Paul's observation. Jim Morrison works very diligently to connect the complex melodies, but after numerous attempts The Doors agree that the piece is simply not coming together.

Jim Morrison commented about this piece the following year in an interview for Poppin' magazine: "The central image of Celebration is a band of youths who leave the city and venture into the desert. Each night, after eating, they tell stories and sing around a fire. Perhaps they dance. It is for pleasure and to enhance the group spirit."

For more day-by-day history go to HistoryUnlimited.net