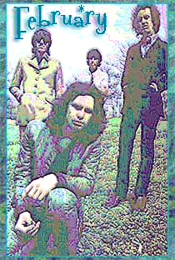 THE FOLLOWING EVENTS TOOK PLACE ON FEBRUARY 19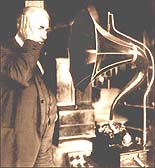 1878 - Thomas Alva Edison patents his phonograph at his lab in Menlo Park, NJ. His first recording is Mary Had a Little Lamb which instantly rockets to number one on ALL the charts.


1913 - The first prize is inserted into a Cracker Jack box.







1932 - In Oxford, Mississippi, William Faulkner completes work on Light in August. He was working in a room in Chapel Hill, North Carolina, above the Intimate Book Shop.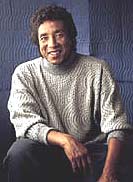 1940 - William "Smokey" Robinson is born in Detroit. He forms the Miracles (then called the Matadors), in 1955. The group hits No. 1 in 1970 with The Tears of a Clown. He is inducted into the Rock and Roll Hall of Fame in 1987 and receives a Grammy Living Legends Award in 1989..


1949 - Spencer Davis Group keyboardist Eddie Hardin is born.




1951 - André Gide dies in Paris at 81. A few days later a telegram with Gide's signature appears on a bulletin board in a hall of the Sorbonne: "Hell doesn't exist. Better notify Claudel." Paul Claudel, the Catholic mystic poet, had once tried — unsuccessfully — to convert Gide.


1953 - The State of Georgia approves the first literature censorship board in the U.S. Newspapers are excluded from the new legislation.


1963 - The Soviet Union informs President Kennedy it will withdraw "several thousand" of its troops in Cuba.


1966 - Big Brother & the Holding Company play the Tribal Stomp at the Fillmore in San Francisco. Drummer Chuck Jones leaves the group shortly thereafter, to be replaced by Dave Getz.


1968 - The Doors begin work on their third album Waiting For the Sun at Sunset Sound.


1972 - Paul McCartney releases Give Ireland Back to the Irish, his commentary about the Britain-Ireland conflict and it's immediately banned by the BBC. The notoriety the song receives from the banning only increases its popularity in England, where it goes Top Twenty.


1974 - In response to the Grammy Awards, Dick Clark comes up with his own awards show, the American Music Awards. The program is held just days before the Grammys and the winners are elected by the record buying public.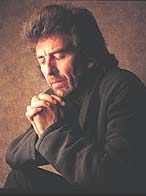 1981 - George Harrison is ordered to pay ABKCO Music $587,000 for "subconscious plagiarism" of My Sweet Lord from He's So Fine.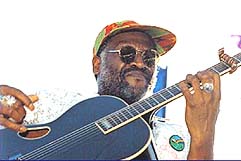 1987 - Neo-bluesman Taj Mahal plays Hollywood's Palomino Club. By the end of the gig, he's been joined onstage by George Harrison, Bob Dylan, John Fogerty, and Jesse Ed Davis.







Doors History Spotlight: Celebration of the Lizard


The Doors start work on the extensive dramatic composition Celebration of The Lizard, which is intended to be the centerpiece of their third album. On the first day, they arrive at the studio in high spirits, ready to tackle the production of this crucial arrangement. Allowing for any creative ideas which might arise during recording, they declare spontanaeity to be the order of the day. Jim Morrison interjects a brief harmonica segment after "The Lizard King" introduction to the song's conclusion.

They finish the day exhiliarated with the results of this initial recording, but on repeated listenings, the work does not prove to be cohesive. These problems are formidable, and in the end, all that remains of this piece on the album is Not to Touch the Earth.

For more day-by-day history go to HistoryUnlimited.net