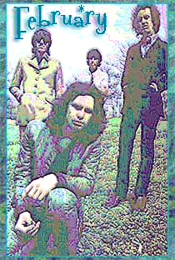 THE FOLLOWING EVENTS TOOK PLACE ON FEBRUARY 18



1564 - Michelangelo Buonarroti, Italian sculptor, painter, architect, and poet dies at 88.


1774 - Violinist and composer Niccolò Paganini is born. He was such a virtuoso that a rumor developed he had sold his soul to the Devil for his playing ability.




1884 - The Moscow police seize all copies of Count Leo Tolstoy's What I Believe In at the printers.


1885 - Mark Twain's Adventures of Huckleberry Finn is published. One of the illustrations of this first issue was deemed vulgar, showing Judge Thacker exposing himself to Huck and saying, "What do you think of that?" Copies of this edition are rare and quite valuable.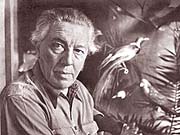 1896 - Surrealist writer André Breton is born in Tinchebray, France. His 1924 Manifeste du Surréalisme will provide the definition of Surrealism which will be followed by Paul Éluard, Yosef Agnon, Luis Bunuel, Dali, Aragon, Jean Cocteau, among others. In his novel Nadja (1928), he defines Surrealist thought as 'Pure psychic automatism, by which it is intended to express, whether verbally or in writing, or in any other way, the real process of thought.'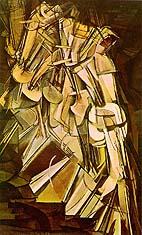 1913 - The now famous painting, Nude Descending a Staircase, by French artist Marcel Duchamp, is displayed at an Armory Show in New York City. The work was America's first look at modern art. Critics labeled the painting "scandalous" and "meaningless." The work is now considered a modernist masterpiece.



1922 - Editor and writer Helen Gurley Brown is born in Green Forest, Arkansas. Her first book, Sex and the Single Girl (1962), was an immediate hit. In brief, her advice to single women was, "Be smart, be charming, and be good in bed." Three years later (1965), Brown was named editor of the languishing women's magazine Cosmopolitan, which she quickly revamped into a slick, extended advice column for young, single, urban working women.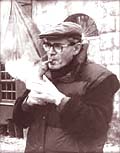 1932 - Movie director Milos Forman is born in Caslav, Czechoslovakia. Forman lost his Jewish father and Protestant mother to Hitler's concentration camps. Raised by family members, he studied at the Academy of Music and Dramatic Art in Prague, serving his professional apprenticeship as a writer of the pioneering Laterna Magika mixed-media presentations of the 1950s.

Already an award-winning filmmaker thanks to a brace of short subjects, Forman moved to France and finally Hollywood. His films include One Flew Over the Cuckoo's Nest , Hair and Amadeaus. Following the great success of Amadeus, Forman continued his activities as director of Columbia University's film division; he also acted in other directors' films. Forman's latest film is Man on the Moon, his biopic of legendary comic Andy Kaufman, starred Jim Carrey as the mercurial Kaufman.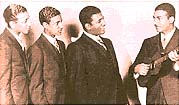 1942 - The Mills Brothers wax one of their three greatest hits, as Paper Doll is released on Decca. The other two classics by the Mills Brothers are: You Always Hurt The One You Love (1944) and Glow Worm (1952).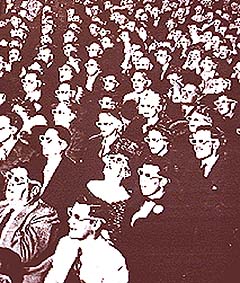 1953 - The new fad in America is 3-D films, as demonstrated by the movie, Bwana Devil. The three-dimensional feature opens at Loew's State Theatre in New York City. Arch Oboler directed the movie which starred Robert Stack and the three-dimensional Barbara Britton.



1954 - John Travolta, noted star of such classics as Saturday Night Fever, Phenomenon and Michael, is born in Englewood, N.J. He had a minor hit in 1978 with You're the One That I Want, from the musical Grease. John Travolta made a statement in the early 1980s that if anyone was going to play Jim Morrison in a film, it would be him. Despite his significant efforts, and those of a production company, his version of Jim's story would never be told.



1959 - What'd I Say (Parts I & II) is recorded by Ray Charles.




1967 - Robert Oppenheimer, U.S. physicist and father of the atomic bomb, dies.


1968 - Guitarist Dave Gilmour joins Pink Floyd, replacing founder Syd Barrett, who checks into a psychiatric hospital before going into seclusion.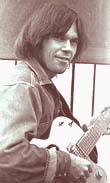 1972 - Neil Young receives a gold record for Harvest, the only Number One record of his lengthy career. The album includes the Number One single Heart of Gold.





For more day-by-day history go to HistoryUnlimited.net