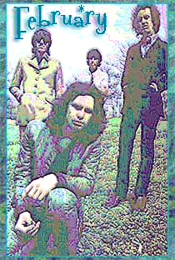 THE FOLLOWING EVENTS TOOK PLACE ON FEBRUARY 11


Today is the feast day of St. Caedmon, the first poet known to compose in English. He was a shepherd who was so embarrassed by his poor singing voice that he used to excuse himself from feasts when he thought he might have to take a turn singing. After doing so one evening, he went out to sleep in the stable. He dreamed a voice said to him, "Caedmon, sing something to me. Sing the beginning of created things." And he did - in verses he'd never heard before. He remembered them when he awoke, and added more. He showed them to the abbess of the local monastery, and the abbess urged him to take holy vows, as he had obviously been given a gift by God.




1778 - More than 300 people come to call on Voltaire following his return to Paris after 28 years in exile for satiric writing and impudent behavior.





1847 - Inventor of more than 1000 patented ideas, Thomas Alva Edison is born in Milan, Ohio. His favorite invention was the phonograph, but he didn't see any use for it and put it away for ten years. He also invented the means of showing motion pictures; the stock ticker; and, though he didn't invent the incandescent light bulb, he perfected it and made its widespread use practical. Within three years of perfecting the light bulb, he had invented the generating, switching and transmitting devices necessary to use it on a large scale, and was operating the world's first power station.


1896 -Oscar Wilde's Salomé premieres in Paris. Wilde wrote the play in French.


1898 - Physicist Leo Szilard is born in Budapest, Hungary. In 1939, a few years after coming to America, knowing that German scientists had discovered nuclear fission, he drafted the famous letter that Albert Einstein sent to President Roosevelt advocating the development of an atomic bomb. Three years later, in the Manhattan Project, he and Enrico Fermi oversaw the first nuclear chain reaction. "We turned the switch and saw the flashes," he wrote later. "We watched them for a little while and then we switched everything off and went home. That night there was no doubt in my mind that the world was headed for grief." In 1961 he published a book of satirical fantasies on the misuse of science called The Voice of the Dolphin, and the following year he founded the Council for a Livable World, a lobbying group for arms control.


1908 - Screenwriter Philip Dunne is born in New York City. He wrote 36 films, including How Green Was My Valley and The Ghost and Mrs. Muir, and directed ten others. He was one of the founders of the Screen Writers Guild.




1934 - English fashion designer Mary Quant is born. She will be instrumental in developing British pop fashions in the Sixties.





1935 - Gene Vincent (Eugene Vincent Craddock) is born in Norfolk, Va. His biggest hit is the top 10 song Be-Bop-a-Lula' in 1956.



1939 - Pop lyricist Gerry Goffin is born in Queens, N.Y. While working at the Brill Building, he wrote scores of classics with Carole King, including Will You Still Love Me Tomorrow and (You Make Me Feel Like A) Natural Woman.

1940 - NBC Radio broadcasts The Chamber Music Society of Lower Basin Street for the first time. The famous Blue network series included several distinguished alumni - among them, Dinah Shore and Zero Mostel. The chairman, or host, Milton Cross would say things like, "A Bostonian looks like he's smelling something. A New Yorker looks like he's found it." The show combined satire, blues and jazz and was built around what were called the three Bs of music: Barrelhouse, Boogie Woogie and Blues.




1960 - Jack Paar walks off NBC's Tonight Show. The previous night, Paar had told a joke during his monologue, and although Paar didn't say "toilets," but "water closets," it offended the NBC censors, who cut the joke (a total of four minutes) out of the show. Paar was incensed when he found out, so on this night he complained about the NBC censors, said "good night" and left. (He returned on March 7, following a trip to Hong Kong, and stayed around for another two years as host of Tonight.)



1965 - Beatles drummer Ringo Starr marries Maureen Cox in London, with John Lennon, his wife Cynthia and George Harrison attending. Paul McCartney is away on vacation in Tunisia.

1966 - The Doors perform at the Valley Teen Center, Van Nuys, CA

1968 - The new 20,000 seat Madison Square Garden officially opens in New York. It is the fourth arena to be named Madison Square Garden. The showplace for sports and entertainment opened with a gala show hosted by Bob Hope and Bing Crosby.

1968 - Pink Floyd record a session for Top Gear, a British radio show hosted by DJ John Peel.

1970 - John Lennon and Yoko Ono play Instant Karma on the BBC TV show Top of the Pops.

1970 - Japan becomes the fourth country to put a satellite into orbit.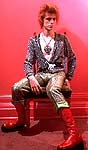 1972 - David Bowie performs as "Ziggy Stardust" for the first time in Tollworth, England.


1975 - Today's #1 Billboard pop hit is You're No Good, by Linda Ronstadt.

1975 - The movie Shampoo, opens, starring Warren Beatty, Julie Christie, Goldie Hawn, Jack Warden, Lee Grant (who won an Oscar for Best Supporting Actress), Tony Bill, William Castle and Howard Hesseman. And, making her film debut a year before Star Wars would make her famous isCarrie Fisher.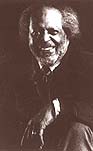 1999 - Jaki Byard, a jazz pianist and music teacher who recorded with Charles Mingus and Rahsaan Roland Kirk, is found fatally shot at his home in New York. He was 76.

2000 - French film director Roger Vadim, first husband of actress Jane Fonda, dies. His credits included Barbarella, starring Fonda, and And God Created Woman, which introduced French film star Bridget Bardot.



For more day-by-day history go to HistoryUnlimited.net