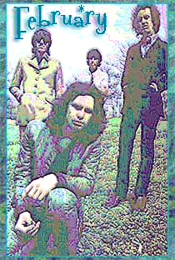 THE FOLLOWING EVENTS TOOK PLACE ON FEBRUARY 10


1840 - British queen Victoria marries her cousin Albert von Saksen-Coburg



1879 - W.C. Fields is born in Philadelphia. The W.C. stood for William Claude, and his family name was Dunkenfield. He had a career as a juggler in vaudeville before he came to films and created the tippling, child-hating curmudgeon persona that made him a cultural icon. His most famous role in a serious film was in the 1935 film of Dickens' David Copperfield, in which he played Mr. Micawber.




1890 - Russian novelist Boris Pasternak is born. His most famous novel is Doctor Zhivago. He was awarded the Nobel Prize for literature in 1958, but the Soviet regime forced him to decline it. He died in 1960.

1897 - The N.Y. Times begins using the slogan "All the News That's Fit to Print"



1898 - German playwright Bertholt Brecht is born in Augsburg, Germany. After World War One, he fell in with the Dadaists and Marxists whose aim was to tear apart middle-class culture, and he began to see that theater could play an important role in stirring up society. He also developed a close collaboration with the composer Kurt Weill, with whom he wrote The Threepenny Opera (1928) and the opera Rise and Fall of the City of Mahagony (1930). With the rise of the Nazis, his Marxist leanings forced him to flee to Denmark, and then to the United States, where he settled in Hollywood. There he wrote some of his greatest plays, including Mother Courage and her Children (1941), The Life of Galileo (1943), and The Caucasian Chalk Circle (1948). In 1947, he was called before the House Un-American Activities Committee. He testified, then immediately left the country for East Germany, where he lived for the rest of his life.

1920 - Baseball outlaws all pitches involving tampering with the ball.



1920 - British gerontologist and author Alexander (Alex) Comfort is born in London, England. Although he's best known for his bestseller The Joy of Sex, he started his career as a poet, novelist, and physician. He became an expert on aging, and published several books on the subject in the Fifties and Sixties, but gained instant notoriety in 1972 with the publication of The Joy of Sex: A Cordon Bleu Guide to Lovemaking. Alex Comfort said of The Joy of Sex: "There's nothing new in the book. It's just reassurance, telling people it's OK."


1933 - The world's first singing telegram is delivered in New York City.

1939 - Roberta Flack is born in Asheville, N.C. Her biggest hit is The First Time Ever I Saw Your Face, which tops Billboard's Hot 100 for six weeks in 1972.



1942 - Glenn Miller receives the first ever gold disc for selling one million copies of Chattanooga Choo Choo.




1946 - Singer Donovan is born Donovan Phillip Leitch near Glasgow, Scotland.

1949 - Arthur Miller's Death of a Salesman opens at Morosco Theater, New York City

1954 - President Dwight Eisenhower warns against U.S. intervention in Vietnam.

1956 - Little Richard records Long Tall Sally.

1957 - Too Much, by Elvis Presley is No. 1 Billboard Pop Hit. The song is the first of four Presley songs to hit No. 1 in 1957, matching his 1956 record.

1962 - Francis Gary Powers, an American who was shot down over the Soviet Union while flying a CIA spy plane in 1960, is released by the Soviets in exchange for the U.S. release of a Russian spy. The exchange concluded one of the most dramatic episodes of the Cold War.

1964 - In the wake of last night's appearance on The Ed Sullivan Show, the Beatles have become overnight sensations. Elvis Presley sends them a telegram of congratulations and the Fab Four hold a press conference at New York's Plaza Hotel.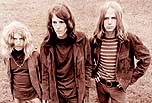 1967 - Heavy metal pioneers Blue Cheer (Summertime Blues) perform at a "Tribute to J. Edgar Hoover" in San Francisco. Big Brother & the Holding Company perform at Berkeley, Calif.'s Golden Sheaf Bakery, where Janis Joplin meets future squeeze Country Joe McDonald. As the Beatles continue to record A Day in the Life, they're visited in the studio by Pattie Harrison, Mick Jagger, Marianne Faithfull, Keith Richards, Mike Nesmith, Donovan, and the Fool's Simon and Marijke.


1968 - The Doors perform at the Berkeley Community Theatre, Berkely CA. Audience members later recall being mystified when Jim scrapped the usual set list and instead recited poetry. This may very well have been an early performance of Celebration of the Lizard.

1968 - The Beatles close Beatles U.S.A., their American fan club and business office, and fire their U.S. press agents, severing all American business connections. They also withdraw from the late Brian Epstein's NEMS Enterprises and turn all business affairs over to their newly formed record company, Apple.

1971 - Carole King's Tapestry is released.

1971 - Four journalists, including photographer Larry Burrows of Life magazine, Kent Potter of United Press International, Nenri Huett of the Associated Press, and Keisaburo Shimamoto of Newsweek, die in a South Vietnamese helicopter operating in Laos. The journalists had been covering Operation Lam Son 719, a limited attack into Laos by South Vietnamese forces, when their helicopter crashed.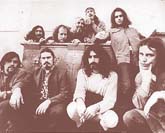 1971 - According to a report in the New York Times, Frank Zappa and the Mothers of Invention are forced to cancel a concert in London that was to include the Royal Philharmonic Orchestra and songs from the score of 200 Motels. Officials objected to Zappa's film 200 Motels, finding it obscene.

1972 - BBC bans play of Give Ireland Back to the Irish by Wings

1973 - The historic Liverpool club The Cavern is given a three month reprieve by British Rail, who are constructing an underground railroad, necesssitating the demolition of the club. Should the club have to move, says owner Roy Adams, he could at least preserve the original cellar room where the Beatles performed 292 times back in the early Sixties.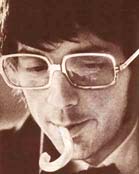 1975 - Legendary record producer Phil Spector is injured in a serious accident, but details are, for unknown reasons, kept secret. The accident takes place somewhere between LA and Phoenix, and according to a statement released by Spector's office, he suffered multiple head and body injuries. Even some of his closest pals know nothing about the incident.

1979 - Dire Straits' Sultans Of Swing is released.

1986 - John Lennon's Live in New York City LP is released.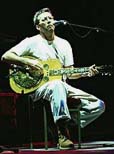 1990 - Guitarist Eric Clapton finishes an 18-show stand at London's Royal Albert Hall. The performances, which begin Jan. 18, include three different bands, a 60-piece orchestra and blues jams with Robert Cray.

1996 - After three hours, world chess champion Gary Kasparov loses the first game of a six-game match against Deep Blue, an IBM computer capable of evaluating 200 million moves per second. Man was ultimately victorious over machine, however, as Kasparov bested Deep Blue in the match with three wins and two ties and took home the $400,000 prize. An estimated 6 million people worldwide followed the action on the Internet.

1999 - It is announced that BPI Communications is suspending publication of its Musician magazine after 21 years.





2001 - Saxophonist Buddy Tate dies in a nursing home in Chandler, Arizona, after a battle with cancer. He is 85. Tate was one of the oldest surviving members of the Count Basie Orchestra.


For more day-by-day history go to HistoryUnlimited.net