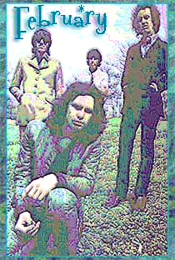 THE FOLLOWING EVENTS TOOK PLACE ON FEBRUARY 12


1554 - Lady Jane Grey, Queen of England for nine days in 1553, is executed for high treason at the Tower of London, along with her husband, Guilford Dudley. Her execution was fixed when her cousin Queen Mary was persuaded by her councilors that Protestants would rally around the young ex-queen as long as she lived. Lady Jane Grey's body was buried, along with Dudley's, in St Peter's ad Vincula church, near the graves of Anne Boleyn and Catherine Howard, two other executed queens. The historian Macauley called this the saddest spot on Earth.



1804 - German philosopher Immanuel Kant dies. His most important works were Critique of Pure Reason, Critique of Practical Reason and Critique of Judgement.

1909 - The National Association for the Advancement of Colored People - the NAACP is founded in New York City.





1923 - Opera and film director Franco Zeffirelli is born in Florence (1923). He became famous for his lavish set designs for Luchino Visconti's opera productions, and made a name for himself with his film version of Romeo and Juliet (1968).





1924 - George Gershwin sits down at the piano in front of bandleader Paul Whiteman and his Orchestra, and performs his Rhapsody In Blue for the first time in public.


1939 - Doors Keyboard player, Ray Manzarek, is born in Chicago.


1948 - Three Dog Night bassist Joe Schermie is born in Madison, Wisconsin.






1950 - Physicist Albert Einstein warns against the hydrogen bomb






1956 - Crypt-kicker Screamin' Jay Hawkins records I Put a Spell on You for Okeh records in New York City.


1964 - The Beatles play two concerts at New York City's Carnegie Hall. The New York Times' review of the second performance credits the 3,000 fans in the audience as giving the show and the Beatles as merely their accompanists. The New Street Music record store offers to send anyone who buys a Beatles record to a barbershop next door to receive a free Beatle haircut. In Washington, D.C., President Lyndon Johnson meets with British Prime Minister Alec Douglas-Home and tells him, "I like your advance guard. But don't you think they need haircuts?"

1966 - The Rolling Stones fly to New York to tape an appearance on The Ed Sullivan Show, which is on the next evening.





1968 - Jimi Hendrix returns home to Seattle where he plays for the students of Garfield High School (from which he dropped out) and receives a key to the city.



1973 - The first group of U.S. prisoners of war are freed from North Vietnam.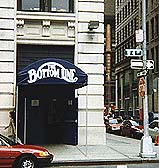 1974 - New York's legendary rock club The Bottom Line opens.





1976 - Actor Sal Mineo is murdered outside his apartment building. His film credits include Rebel Without a Cause and Giant.



1983 - Pianist Eubie Blake dies at the age of 100.


1989 - Tiny Tim declares himself a New York City mayoral candidate.


2000 - Blues singer Screamin' Jay Hawkins, best known for the 1956 recording of I Put A Spell On You, dies in Paris after surgery to treat an aneurysm. He was 70.


For more day-by-day history go to HistoryUnlimited.net