1750 - Shakespeare makes his first appearance on the American stage, as Richard III is presented in New York.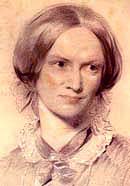 1839 - Charlotte Brontë writes to the Reverend Henry Nussey declining his proposal of marriage for the same reasons Jane Eyre uses to decline the Reverend St. John Rivers: "I am not the serious, grave, cool-hearted individual you suppose; you would think me romantic and eccentric."





1852 - Poet and playright Lady Isabella Gregory is born. She was William Butler Yeats' mistress.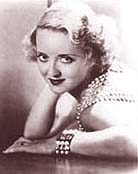 1929 - Bette Davis makes her New York debut as an actor, in an off-Broadway play called The Earth Between.



1932 - From a café table in Chez les Viking on rue Vavin in Montparnasse, Henry Miller writes Anaïs Nin, who has just left the café, "I love you...I am in a fever."



1946 - Winston Churchill first uses the term "iron curtain" in a speech at Fulton College in Missouri: "From Stettin in the Baltic to Trieste in the Adriatic, an iron curtain has descended across the Continent."


1955 - In the wake of the continual controversy on offensive R&B records, BMI, the largest organization of music publishers, releases plans to tighten controls on objectional lyrics. BMI never gave clearance to nearly a dozen singles, some like Big Joe Turner's Shake Rattle & Roll became major hits.


1955 - Elvis Presley makes his television debut on the regionally telecast The Louisiana Hayride.


1963 - Country singer Patsy Cline dies with Cowboy Copas and Hawkshaw Hawkins in a plane crash outside Camden, Tenn. She was 30.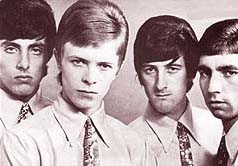 1965 - David Bowie and the Mannish Boys released their debut single, I Pity the Fool.


1965 - The Yardbirds' For Your Love is released in the U.K. It will be a Top Ten hit in both the U.K. and the U.S.


1969 - The State of Florida vs. James Douglas Morrison is filed when Robert Jennings, a clerk in the State Attorney's Office acts as the complainant against Jim. This is the first fabrication in what becomes a long series of open manipulations of the law in the effort to railroad Jim into prison.


1969 - The rock magazine Creem, is published for the first time.


1970 - A Nuclear nonproliferation treaty goes into effect after being ratified by 43 nations.


1973 - Jimi Hendrix's personal manager, Michael Jeffrey, dies in a plane crash. He was on an Iberia flight from Majorca to England, where he owned a nightclub. All passengers on board were killed.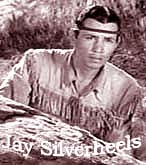 1980 - Jay Silverheels, the actor who played Tonto to The Lone Ranger, dies at 60. He was born Harold Smith on May 26th, 1919 on the Six Nations Reservation, Brantfort, Ontario.


1984 - Pink Floyd guitarist Dave Gilmour releases his second solo album, About Face. He later realizes his solo material sells more when recorded under the name Pink Floyd.



1984 - American Film actor William Powell dies. He was best known for his role in The Thin Man.






1994 - Grace Slick is arrested for pointing a shotgun at police at her Tiburon, Calif., home. The former Jefferson Airplane lead singer later says she has been under stress since her Mill Valley home burned down the previous fall. She lost most of her memorabilia, including some items stolen by Corte Madera firefighters (who were later fired). In June, she is sentenced to 200 hours of community service and three month's worth of Alcoholic's Anonymous meetings.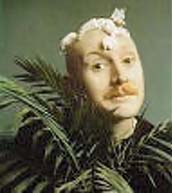 1995 - Bonzo Dog Band guy Vivian Stanshall dies in a fire at his home in Muswell Hill, England. The singer and wit was 52.







For more day-by-day history go to HistoryUnlimited.net