1678 - Antonio Vivaldi, one of the most prolific of Italian Baroque composers, is born.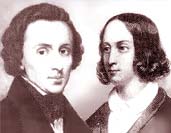 1848 - George Sand and her lover, composer Frederic Chopin meet for the last time. They had been estranged for some years, after living together for 9 years. Sand's daughter Solange had driven them apart with malicious gossip.


1877 - Emile Berliner, the man behind so many inventions, comes up with a thing he calls the microphone.


1887 - 23-year-old William Randolph Hearst buys the San Francisco Examiner, and starts to build the Hearst newspaper empire. He accomplished this with a rare combination of pretty good reporting and lurid sensationalism. The movie Citizen Kane was based on Hearst's ruthless career. By 1937, fifty years after he first purchased the Examiner, Hearst owned 28 major newspapers and 18 magazines, along with several radio stations, movie companies, and news services.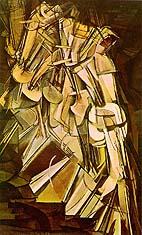 1913 - After viewing the Armory Show of modern art in New York and seeing Marcel Duchamps' Nude Descending a Staircase, ex-President Theodore Roosevelt said, "There wasn't any nude—there wasn't even a staircase."




1921 - E. M. Forster sets out on a passage to India to assume his duties as secretary to the Maharaja of Dewas Senior.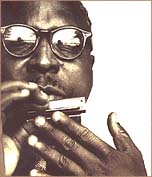 1947 - Sonny Terry records a four title session in New York for Capitol Records with Stick McGhee and Baby Dodds. Whoopin' The Blues, Leavin' Blues, Riff and Harmonica Jump, and All Alone Blues representing the first of three sessions he recorded during that year.


1953 - Russian composer Sergei Prokoviev (Peter and the Wolf, Lt. Kijé Suite, Love for Three Oranges), dies at 61.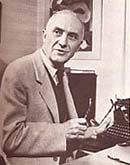 1963 - William Carlos Williams, physician and poet, dies at 79.



1966 - The London newspaper, The Evening Standard publishes an interview with John Lennon of the Beatles in which he remarks, "Christianity will go. It will vanish and shrink. I needn't argue that. I'm right and will be proved right. We're more popular than Jesus right now." This quote causes quite a storm of international protest and results in a worldwide series of Beatles records burnings.


1966 - (Date approximate) - The Doors get their first real gig, at The London Fog. The exact dates are unknown, the starting date thought to be in late February or early March, and the ending date around May 18th. Considering their gig at Gazzarri's ran through March 2nd, it is likely the London Fog gig started in early March. The Doors perform four nights a week which is later expanded to six nights. These shows are not particularly well attended, although the club seems to attract an interesting array of sordid characters.


1967 - The Doors headline at The Avalon Ballroom.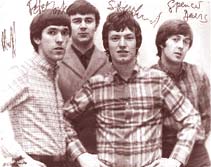 1967 - The New Musical Express reports the Spencer Davis Group has announced Stevie Winwood and his brother Muff will leave the band after an April 2 show. The 18 year old had been with the group for four years and will go on to co-found Traffic.


1970 - Janis Joplin is fined $200 for using obscene language onstage in Tampa, Fla.


1973 - Pink Floyd, promoting their new album, The Dark Side of the Moon, start a three week tour of the U.S. in Madison, Wisconsin.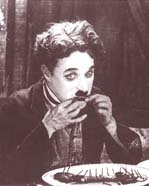 1975 - Queen Elizabeth II knights Charlie Chaplin at Buckingham Palace.


1982 - Rolling Stone reports Frank Zappa's son Dweezil and daughter Moon Unit have formed a band called Fred Zeppelin. Their first single will be called My Mother is a Space Cadet.


1986 - Richard Manuel, pianist with The Band commits suicide by hanging. He was 41 years old.





Doors History Spotlight: The Avalon Ballroom


Tonight's early rendition of Moonlight Drive features vocals by both Jim and Ray together. After the first two stanzas they engage in a long call and response section, until Morrison brings it back with "You got fishes for your friends" poetry, then the concluding verses. Back Door Man opens with some peculiar yelping and growling followed by a brief blues harp section. During the instrumetal break, Jim brings the harp out again, playing along with and after Robbie's solo. It is a very unusual version of this song. Also performing with The Doors are Country Joe and the Fish and Sparrow (later known as Steppenwolf.)


Doors History Spotlight: The London Fog


The London Fog shows provide the opportunity for the band to solidify as a unit and for Jim Morrison to slowly develop his confidence and charisma as the lead singer.

The band performs four or five sets each night which are essentially live rehearsals during which they can experiment with their material. Jim frequently stands facing the band instead of the audience. In addition to developing their own material, they also develop their repertoire of covers, including Gloria, Who Do You Love, Crawling King Snake, Hoochie-Coochie Man, and others. Their final London Fog performance was on a Saturday, with their first Whisky show being the following Monday.

The London Fog was previously the Unicorn Club, which was part of the folk music scene of the early 60s. It later became Sneaky Pete's and is presently Duke's Coffee Shop.

For more day-by-day history go to HistoryUnlimited.net