1706 - Johann Pachelbel , composer of the famous Canon dies.


1817 - Poems by John Keats, the poet's first volume, is published.


1802 - Ludwig van Beethoven publishes one of the most famous piano pieces ever written, the Moonlight Sonata (Sonata number 14 in C Sharp Minor, Opus 27, number 2.)


1845 - Florida becomes the 27th state. The name comes from the Spanish phrase Pascua Florida, or "Flowery Easter." Ponce de León gave it the name when he landed there on Easter Day 1513. For the first fifty years of the state's history, the southern half of the peninsula remained virtually unpopulated.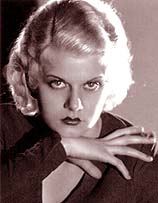 1911 - Film actress Jean Harlow (Harlean Carpenter) is born. Among her films are Platinum Blonde, Red Dust, Bombshell, Dinner at Eight, China Seas and Libeled Lady.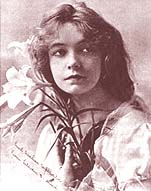 1915 - D.W. Griffith's controversial film The Birth of a Nation premieres. The film, starring Lillian Gish and a cast of thousands, was based on a play called The Clansman, and was immediately denounced by the NAACP as "the meanest vilification of the Negro race." Despite its racism, the film was responsible for dozens of technical innovations, particularly in the use of tracking shots and close-ups. In its first decade, the film grossed eighteen million dollars, making it one of the most lucrative films of all time.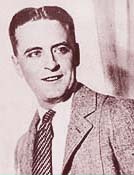 1922 - F. Scott Fitzgerald's The Beautiful and the Damned is published. The novelist later told his daughter that despite the connotations that everyone attributed to it, the book was not to be read as a chronicle of his marriage to Zelda Sayre.



1926 - Poet James Merrill is born in New York City. He was the son of investment banker Charles E. Merrill, the founder of Merrill Lynch. At the age of eight, young James was already writing a poem a day. His parents divorced when he was thirteen, and the event had a profound influence on his life, becoming a recurring theme in his poetry. His collection, First Poems, was published in 1951, to great acclaim. He followed with fourteen more volumes of poetry, including the award-winning Nights and Days (1966, National Book Award), Braving the Elements (1972, Bollingen Prize), and Divine Comedies (1976, Pulitzer Prize). He died of a heart attack in 1995.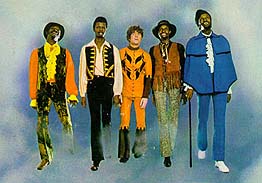 1938 - Guitarist Willie Chambers of the Afro-American psychedelicists the Chambers Brothers, is born in Flora, Michigan. They will have a big hit with the psychedelic masterpiece Time Has Come Today.


1939 - In Bombay, Ghandi begins a fast to protest the state's autocratic rule.


1942 - The Searchers guitarist and vocalist, Mike Pender is born Michael John Prendergast in that cradle of British rock, Liverpool. The Searchers had hits with Needles and Pins and Love Potion No. 9.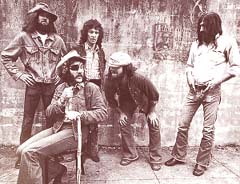 1944 - Jance Garfat, bassist and vocalist with Dr. Hook is born in California. Among Dr. Hook's hits was the tongue-in-cheek The Cover of Rolling Stone.



1955 - A truck driver from Tupelo, Mississippi makes his first TV appearance. Elvis Aron Presley is featured on Louisiana Hayride. This prompts promoters to send Elvis to New York City to audition for Arthur Godfrey's immensely popular and career-making Talent Scouts program. Talent coordinators and Godfrey are said to have passed on Elvis appearing on the show. Not much later, he was tossed out of the Grand Ole Opry as well, and told to "go back to driving a truck." In a little over a year, however, the nation will be caught up in Presley-mania.

1957 - The head of the Catholic archdiocese of Chicago (the largest in the world), Samuel Cardinal Strich, bans rock & roll from Catholic schools and "recreations" in his district. He cites the "tribal rhythms" and "encouragement to behave in a hedonistic manner" as the dangers inherent in rock & roll. Chicago record sellers report no drop in sales of hedonism-encouraging records.

1960 - Elvis Presley arrives in America following his Army stint in Germany. He lands during a snowstorm at McGuire Air Force Base in New Jersey at 7:42 a.m. The first person to welcome him back as he steps off the plane is Nancy Sinatra.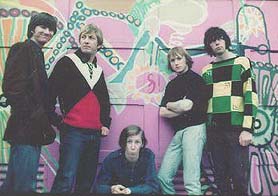 1966 - In Los Angeles, singer-guitarist Neil Young (who drives to Los Angeles from Canada in a hearse), Stephen Stills and Richie Furay form Buffalo Springfield. About a year later the group's self-titled album is released and it will yield the band's biggest hit For What it's Worth.


1967 - The Doors make their second trip to San Francisco, this time to headline at the Avalon Ballroom. This is the first of four (non-consecutive) weekends for the Doors at this San Francisco venue.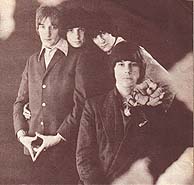 1967 - The new Jeff Beck group, featuring Rod Stewart, bass player Ron Wood and drummer Aynsley Dunbar, makes its stage debut in London.



1967 - The Animals refuse to play a scheduled concert in Ottawa unless they are paid in advance. Over 3,000 youths in the audience riot, causing $5,000 in damages.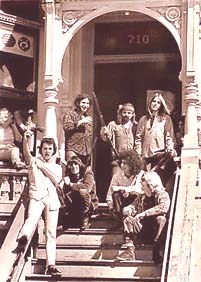 1968 - The Grateful Dead celebrate their move from Haight-Ashbury to Marin County with a special farewell concert in San Francisco.



1969 - Sirhan Sirhan testifies in a Los Angeles court that he killed Robert Kennedy.



1969 - Apollo 9 blasts off from Cape Kennedy on a mission to test the lunar module.




The Dead at their house at 710 Ashbury


1970 - A Phoenix grand jury reindicts Jim Morrison and Tom Baker on charges stemming from the Continental Airlines incident the previous November. The reindictment is carried out to correct a previous faulty indictment.


1983 - A Hell's Angel member testifies to a Senate judiciary panel that the California chapter of the motorcycle gang has had a contract out on Mick Jagger for the past 14 years and has tried to kill him twice.

For more day-by-day history go to HistoryUnlimited.net