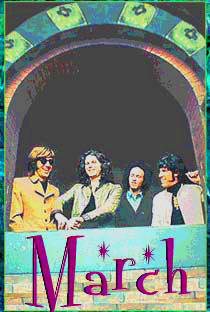 THE FOLLOWING EVENTS TOOK PLACE ON MARCH 2



1807 - The U.S. Congress passes an act to "prohibit the importation of slaves into any port or place within the jurisdiction of the United States... from any foreign kingdom, place or country," effective January 1, 1808.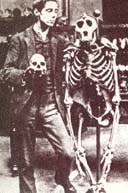 1883 - Responding to the criticism that his poetry lacks meter, H. G. Wells declares: "Meters are used for gas, not the outpourings of the human heart." The English poet, novelist, journalist, sociologist, and historian was best known for his science-fiction stories, a genre which does not require meter.



1899 - President McKinley signs a measure creating the rank of Navy Admiral for George Dewey.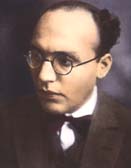 1900 - One of the greatest composers of the century, Kurt Weill, is born in Germany. His songs, particularly those written for the operettas Threepenny Opera and Street Scene, have been covered by Louis Armstrong, David Bowie, the Doors, Nick Cave, Liza Minnelli, and even Leonard Nimoy.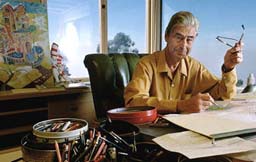 1904 - In Springfield, Massachusetts, American writer and illustrator of immensely popular children's books, Theodor Geisel, better known by his middle name, Seuss, is born. While working as a freelance cartoonist, under the pseudonym Dr. Seuss, he will write his first book, And To Think That I Saw It on Mulberry Street (1937), which is rejected by 27 publishers before Vanguard Press picks it up. The Cat in the Hat, designed specifically for beginning readers, will be published in 1957.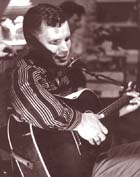 1923 - Influential flat-picking guitarist Doc Watson is born in Deep Gap, North Carolina.



1925 - The Federal Government institutes a system of highway numbering that still exists today. Even numbered highways run east-west, while odd-numbered ones run north-south.







1930 - D. H. Lawrence dies of tuberculosis. Varying accounts put him at the age of 45 in a sanitarium in Vence, (a small town in the South of France, near Antibes), and at age 44 in Taos, NM, most likely at the home of Tony and Mabel Dodge Luhan, where he spent a great deal of time.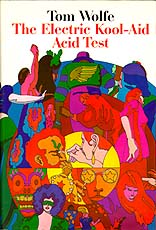 1931 - Novelist and social commentator Tom Wolfe, Jr. is born in Richmond, Virginia. The son of a gentleman farmer, Wolfe went off to Yale University, then worked as a reporter for several newspapers, including the New York Herald Tribune. He went to California in 1963 on an assignment for Esquire magazine, and came back with a lot of notes but no story. He told the editor he could deliver the notes, but somebody else would have to write the story. By the time he finished the notes, they were 49 pages long, and Esquire ran the piece as it was. The Kandy-Kolored Tangerine-Flake Streamline Baby became the title of Wolfe's first book, a collection of 22 magazine and newspaper pieces published in 1965. His book The Bonfire of the Vanities (1987) was one of the top ten best-selling books of the 80s, and his psychedelic masterpiece, The Electric Kool-Aid Acid Test is an excellent account of the early days in Haight-Ashbury, the Grateful Dead, Ken Kesey and the Merry Pranksters.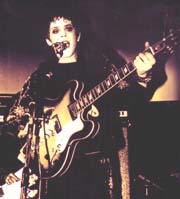 1944 - Lou Reed is born Louis Allen Firbank in Freeport, N.Y. He is best known as the lead singer of the New York rock band the Velvet Underground, and for his 1973 hit single Walk on the Wild Side.

1955 - Bo Diddley makes his recording debut for Chess, with Billy Boy Arnold, Otis Spann, Willie Dixon, Clifton James and Jerome Green, recording I'm A Man, Little Girl, Bo Diddley, and You Don1t Love Me.

1967 - Winners of the ninth annual Grammy Awards for 1966 are announced. Record of the Year is Frank Sinatra's Strangers in the Night. Sinatra, a Man and His Music wins Album of the Year and Song of the Year is John Lennon and Paul McCartney's Michelle.

1968 - On separate ends of the Pop music spectrum, Blue Cheer's Summertime Blues and Simon & Garfunkel's Scarborough Fair are released today.

1968 - The members of Pink Floyd ask Syd Barrett to cease writing material for the band or appear with them on tour.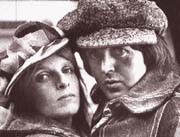 1975 - After pulling over a late-model Lincoln Continental for allegedly running a red light, the Los Angeles Police detect the smell of marijuana and arrest Linda McCartney for having six to eight ounces of the drug in her pocketbook. Paul is driving but is not charged with personal possession, unlike Linda.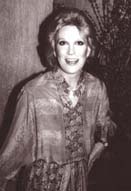 1983 - Sony, Philips, and Phonogram announce the launch of the compact disc.




1999 - Dusty Springfield, blue-eyed soul singer whose husky voice ignited such tracks as Son Of A Preacher Man, I Only Want to Be With You and Wishin' and Hopin', passes away at her home in Henley-on-Thames, England at the age of 59, just 11 days before her induction into the Rock and Roll Hall of Fame. The cause of death is breast cancer, which the singer had been battling for five years.




For more day-by-day history go to HistoryUnlimited.net