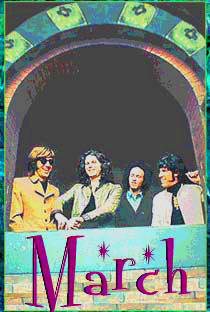 THE FOLLOWING EVENTS TOOK PLACE ON MARCH 20




43 B.C. - Roman poet Ovid (Publius Ovidius Naso) is born in what is now Sulmona, Italy. As a member of the Roman aristocracy, Ovid was expected to lead a career in politics, but he preferred poetry. He wrote the tragedy Medea, three volumes of poetry collectively called The Art of Love, and his epic poem Metamorphoses. He had an affair with Emperor Augustus' granddaughter, and was exiled to a town on the Black Sea.


1345 - The planets Mars, Jupiter, and Saturn are in conjunction in Aquarius. Some astrologers see this as an omen, later claiming it brought on the bubonic plague that killed a third of Europeans before it was over.


1828 - Playwright Henrik Ibsen is born in Skien, in southern Norway. He wrote his greatest works during 27 years of voluntary exile in Rome, Dresden, and Munich: A Doll's House (1879) Peer Gynt (1866-7), Ghosts (1881), The Wild Duck (1884), and The Master-Builder (1892).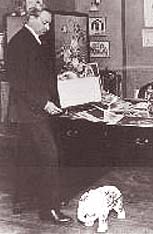 1869 - Showman Florenz Ziegfeld is born in Chicago. Starting in 1907, he staged the Ziegfeld Follies in New York, featuring scantily clad show girls, extravagant sets and costumes, and musical comedy. He launched the careers of Fanny Brice, W.C. Fields, Will Rogers, and Eddie Cantor.



1920 - Scott Fitzgerald inscribes a copy of This Side of Paradise for H. L. Mencken, saying of the novel, "This is a bad book full of good things." The novel is published six days later.



1945 - Lord Alfred Bruce Douglas, editor and poet, dies. His close association with Oscar Wilde eventually led to Wilde's trial and imprisonment for homosexual practices.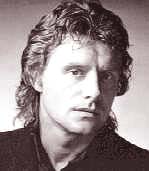 1951 - Drummer Carl Palmer of Emerson, Lake & Palmer is born in Birmingham, England.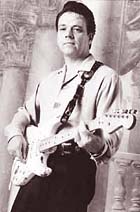 1951 - Stevie Ray's older brother, Jimmie Vaughan of Fabulous Thunderbirds fame is born in Austin, Texas.




1953 - T-Bone Walker records Long Distance Blues in New Orleans, LA.




1954 - Decca, Columbia, and MGM Records introduce the new "hi-fidelity" disc.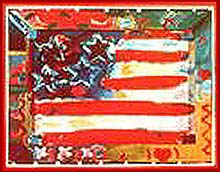 1963 - In NYC, the first Pop Art exhibition is held.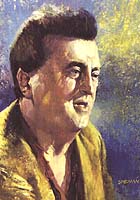 1964 - Brendan Behan, Irish writer and playwright, dies. A member of the IRA, he was imprisoned twice.




1968 - Eric Clapton and three members of the Buffalo Springfield, Neil Young, Richie Furay and Jim Mesina, are arrested in Los Angeles for "being at a place where it is suspected marijuana is being used." It's a misdemeanor for which Clapton will later be found innocent, the others paying small fines.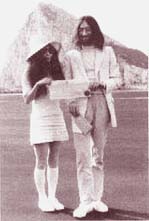 1969 - John Lennon and Yoko Ono are married in Gibraltar.





1970 - Having flown to Rio to try to kick drugs, Janis Joplin announces she's ready to go "off into the jungle with a big bear of a man." The bear is Nick Niehaus.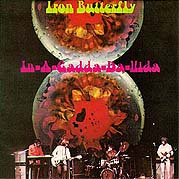 1971 - As of today, Iron Butterfly's In-a-Gadda-Da-Vida has been on the charts for 138 weeks and sold more than 3 million copies.




1980 - Joseph Riveria, a 28 year old truck driver from Texas, walks in the the New York offices of Elektra/Asylum Records, draws a gun and takes the office manager hostage. He demands to see either Jackson Browne or the Eagles, from whom he wants money to finance his trucking operation. Eventually, Riviera surrenders to police without hurting anybody.







1988 - Jazz composer and conductor, Gil Evans, dies in Mexico at age 75.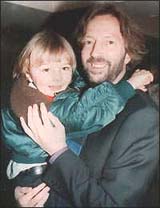 1991 - Eric Clapton's 4 year old son, Conor, falls to his death from a 53rd story New York City apartment window. The tradegy would be the inspiration for Clapton's song Tears in Heaven.






For more day-by-day history go to HistoryUnlimited.net