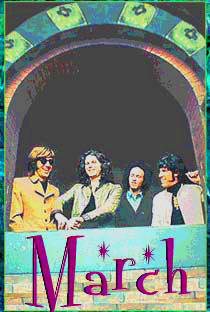 THE FOLLOWING EVENTS TOOK PLACE ON MARCH 19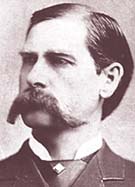 1848 - Frontiersman and legendary Western lawman Wyatt Earp is born in Monmouth, Illinois.



1924 - Scott Fitzgerald settles on the title Under the Red, White, and Blue, as the title of his third novel. He will change it later to a title his wife Zelda proposed, The Great Gatsby.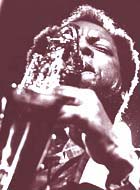 1930 - Jazz saxophonist Ornette Coleman is born in Fort Worth. He bought his first alto sax when he was 14, and learned to play from a book, which led to his unorthodox fingering.


1937, Max Perkins assures Scott Fitzgerald that the denigrating remark about "poor Scott" in Ernest Hemingway's story The Snows of Kilimanjaro will be removed before the story is put in an anthology.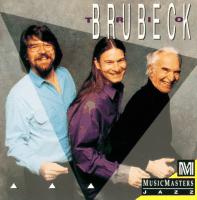 1951 - Jazz pianist Dave Brubeck and his wife welcome the second of four musical sons into the family, as Chris Brubeck is born. Chris will play bass, bass trombone, guitar and piano. He will grow up to have an illustrious career of his own.


1957 - Elvis buys a mansion in Memphis and dubs it Graceland.


1965 - Jesse Fuller, while touring the UK, records for the Topic label during the day, and then later that evening appears in concert at Cecil Sharpe House. A recording of the concert will be released in 1992 by Lake Records.

Chris, younger brother Dan & Dad


1966 - Here's an odd pairing: Sgt. Barry Sadler, best known for his hit The Ballad of the Green Berets, and Big Brother & the Holding Company. The double bill at San Francisco's Firehouse never came to pass, as Sadler was unable to attend.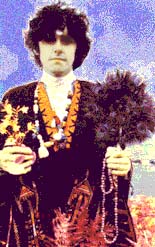 1968 - Donovan goes to India to study under the Maharishi Mahesh Yogi.


1968 - Bob Dylan's John Wesley Harding and the Jimi Hendrix Experience's debut LP, Are You Experienced? are both certified gold.


1974 - The Jefferson Airplane begin their first tour under the name Jefferson Starship. The line-up includes Paul Kantner, Grace Slick, drummer Johnny Barbata, David Freiberg, Peter Kaukonen, Cragi Chaquico and Papa John Creach.


1980 - Elvis Presley's autopsy is subpoened in the Dr. Nick drug case. Dr. Nick is Dr. George Nichopoulous, Presley's personal physician who will soon be found guilty of overprescribing drugs to Presley and other clients, including Jerry Lee Lewis.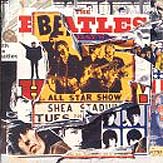 1996 - The second installment of the Beatles' Anthology series is released. It features the song Real Love, a track the remaining members of the Beatles recorded using an old demo track of John Lennon's voice.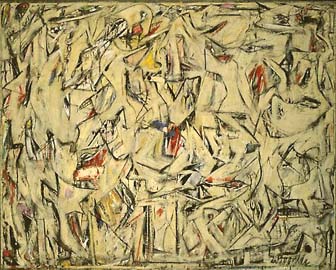 Willem de Kooning's Excavation
1997 - Willem de Kooning, a founder of the Abstract Expressionist school which transformed American art in the 1940s, dies of Alzheimer's at 92.


1999 - Nude photos of Rolling Stone Keith Richards are published on the web. The pictures of Richards show him sunbathing while trying unsuccessfully to get some satisfaction.

For more day-by-day history go to HistoryUnlimited.net