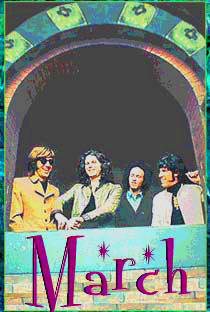 THE FOLLOWING EVENTS TOOK PLACE ON MARCH 17




1740 - Justice of the Peace Henry Fielding, writing under the name of Captain Hercules Vinegar, summons poet laureate Colley Cibber to court for the murder of the English language.


1909 - William Butler Yeats records in his journal Lady (Augusta) Gregory's view of Alfred Lord Tennyson: "Tennyson had the British Empire for God, and Queen Victoria for Virgin Mary."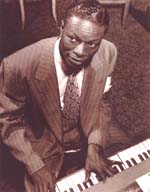 1919 - Nat King Cole is born Nathaniel Adams Coles in Montgomery, Alabama. Early in his career he was known as quite an excellent jazz pianist, recording with his trio, but his record label pushed him to become a singer to appeal to a larger audience. Commercial success followed with such songs as Straighten Up and Fly Right (1943), and many other vocal hits, although Cole wasn't happy with the turn in his career.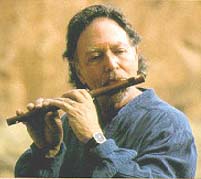 1930 - Innovative jazz flautist Paul Horn, who would go on to make recordings inside the Taj Mahal and the Great Pyramid is born.


1938 - Legendary Russian ballet dancer Rudolf Nureyev is born. He will be the pride of Russian ballet util his defection to the US in 1961. He danced with Dame Margot Fonteyn, the Martha Graham Dance Company and was artistic director of the Paris Opera Ballet.


1941 - The National Gallery of Art is officially opened by U.S. President Franklin D. Roosevelt in Washington, D.C.


1942 - Gen. Douglas MacArthur arrives in Australia to become supreme commander of Allied forces in the southwest Pacific theater during World War II.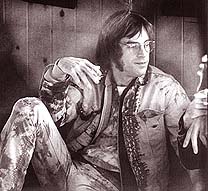 1944 - John Sebastian is born in New York. He forms the Lovin' Spoonful in 1965. The band has hits with Summer In the City and Do You Believe in Magic? among others. A solo hit follows in 1976 with Welcome Back, the theme for the ABC-TV series Welcome Back Kotter. John Sebastian performed on the Doors Morrison Hotel album under the pseudonym G. Puglese, and joined the Doors onstage during one of their Felt Forum shows.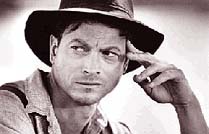 1955 - Actor Gary Sinise (Apollo 13, Forrest Gump) is born in Blue Island, Illinois. Along with John Malkovich and others, he co-founded the Steppenwolf Theater Company in Chicago. Sinise once told the story on Bravo's Inside The Actor's Studio that they chose the name Steppenwolf purely because they liked the name. At the time had not read the influential book, and he grinned and said that so much time had passed, that he felt couldn't read the book now, despite his curiosity.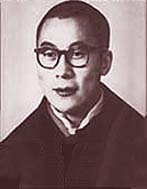 1959- The Dalai Lama flees Tibet age the age of twenty-four.





1962 - $2 got you into the Rockland Palace Club to see Hitmakers In Harlem featuring Jerry Butler, The Miracles, Bo Diddley, and Jimmy Reed.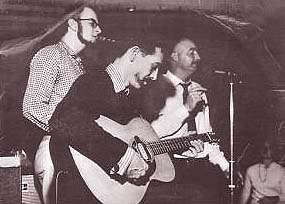 1962 - Alexis Korner's Blues Incorporated debuts at the Ealing Club in London with future Rolling Stone Charlie Watts on drums. Within weeks, Mick Jagger and Jack Bruce would join the group, soon to be followed by Brian Jones.









1968 - The Doors play the Back Bay Theater, Boston, MA.


1969 - The Doors were set to play The Electric Theater in Pittsburg, PA. The proprietor of the venue, who is the new owner, and has spent a considerable sum of money promoting this show, is besieged by objections from the community in the wake of the Miami show. The Doors booking agent, Ashley Famous, releases the proprietor from the contract.


1999 - Lillian McMurry, co-founder and owner of Trumpet Records dies of a heart attack in Jackson, Mississippi at 78. Her label was the first to record slide guitarist Elmore James and harmonica ace Sonny Boy Williamson. Big Joe Williams, Little Milton, and B.B. King also appeared on the label.


Doors History Spotlight: Back Bay Theater


At the last minute, the show's promoters are notified that the Doors will be arriving 2 hours late. In an attempt to rescue the first show, they hire two local bands, the Organ Factory and Turtles Cry to open the show. Following the opening acts, Linda Ronstadt and the Stone Poneys perform an excellent set, despite periodic interruptions to announce that the Doors will soon be arriving.

After the Stone Poneys, the promoters screen two promotional films, Break on Through and the recently completed The Unknown Soldier which has already been banned from airplay in Boston. The audience responds with wild enthusiasm, and insists on another showing of the film. After the film, one of the promoters moves through the audience with a microphone, eliciting their response to the banned song and film.

Meanwhile, the equipment managers have set up the stage in anticipation of the Doors' arrival. When they finally get there, Robbie, Ray and John rush to the stage and begin an extended intro to Break On Through. Jim Morrison casually saunters onstage as if oblivious to the fact that the audience has just waited an extra 2+ hours for their arrival. Throughout the show he appears to be indifferent to the audience, until the conclusion when he sings Light My Fire in a sarcastic South Boston accent.

Fortunately for those awaiting the second show, it was much better, even superb. In an unusual blending of songs, Jim incorporates portions of Five to One into Back Door Man maintaining the latter's beat. They conclude with an engaging version of The End including a significant amount of obscure poetry designed to entice the audience into the dark inner voyage which is the mythic purpose of the song.

For more day-by-day history go to HistoryUnlimited.net