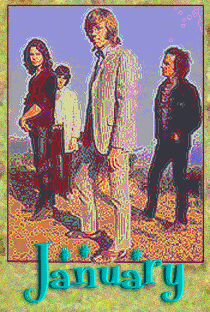 THE FOLLOWING EVENTS TOOK PLACE ON JANUARY 6

1878 - Carl Sandburg, journalist, poet, novelist, and biographer is born in a three-room cottage in Galesburg, Illinois. Sandburg produced a two-volume biography of Lincoln, published in 1926, but was too intrigued with his subject to stop there, so he published four more volumes titled Abraham Lincoln: The War Years. For that he was awarded the Pulitzer Prize for History in 1940. Ten years later he received a second Pulitzer, this one for poetry, for his anthology, Complete Poems.

1880 - Silent movies cowboy actor Tom Mix is born.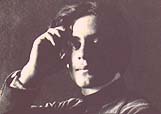 1883 - Poet Kahlil Gibran is born in Bsharri, Lebanon. He emigrated to the United States with his parents as a boy, settled in New York in 1912, and devoted himself to writing, first in Arabic and later in English. In 1920 he founded a society for Arab writers, called Mahgar. His best known work is The Prophet, a collection of 26 poetic essays in which a prophet, on his way home after living abroad for 12 years, stops to teach the mysteries of life to a crowd of strangers. The book is often quoted at weddings, especially the poem On Marriage, which begins,

You were born together, and together you shall be forevermore.

Khalil Gibran wrote: "Should we all confess our sins to one another we would all laugh at one another for our lack of originality."

1912 - New Mexico is admitted to the Union as the 47th state after 61 years as a Territory.






1915 - Anglican priest and Zen master Alan Watts is born. His writings will have an important impact on the writers of the Beat generation.





1946 - Syd Barrett (Roger Barrett) of Pink Floyd is born in Cambridge, England. He names the group after bluesmen Pink Anderson and Floyd Council. Billboard ranks the group's 1973 album Dark Side of the Moon as the longest-charting album of all time. It stays on the magazine's pop album chart for more than 10 years and sold more than 10 million copies.


1967 - Only two days after the release of The Doors, the band makes its first trip to San Francisco, to take part in the burgeoning music scene there. This is the first night of a three night weekend at the famed Fillmore Auditorium, to be followed by four more weekends at The Fillmore. The Doors check into the Swiss America Hotel, which is located in the heart of an "active" neighborhood bordering San Francisco's "red-light" district, known as the Tenderloin. Also performing are The Young Rascals and Sopwith Camel. Promotion is by Bill Graham Presents.

1968 - Gibson patents the Flying V Guitar. The design will become a favorite of many rock guitarists and the trademark instrument of bluesman Albert King.






1994 - Famed dancer and soviet defector Rudolph Nureyev dies.




For more day-by-day history go to HistoryUnlimited.net