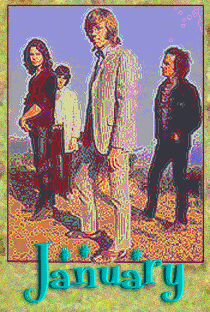 THE FOLLOWING EVENTS TOOK PLACE ON JANUARY 7



1894 - The first little bit of motion picture is made as Thomas Edison Studios films a comedian named Fred Ott sneezing.


1941 - Paul Butterfield Blues Band bassist Rod Hicks is born in Detroit.



1942 - Paul Revere of Paul Revere and the Raiders fame is born in Boise, Idaho.


1945 - Dave Cousins, leader of the British folk-prog group the Strawbs, is born.




1946 - Rolling Stone publisher Jann Wenner is born in New York.


1948 - Kenny Loggins, guitarist and vocalist with Loggins and Messina, is born in Everett, Wash.


1953 - U.S. President Harry Truman announces the development of the hydrogen bomb.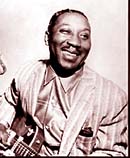 1954 - Muddy Waters records I'm Your Hootchie-Cootchie Man at Chicago's Chess Records.


1959 - The United States recognizes Fidel Castro's new government in Cuba.


1964 - Long John Baldry forms the Hoochie Coochie Men.


1968 - San Francicsco's KMPX-FM, one of America's pioneering "underground" radio stations, holds a "grass ballot" vote among its listeners. Among those elected are Bob Dylan (president), Paul Butterfield (vice-president), George Harrison (U.N. ambassador), Jefferson Airplane (Secretary of Transportation) and the Grateful Dead (attorney general).


1969 - In today's issue of Look magazine is an interesting article called Jimi Hendrix Socks It to the White House, in which the correspondent concludes, "Jimi is not so much the Experience as a menace to public health. Plugged in and zonked, he only has to step across the stage to turn on their high-pitched passion." "They" presumably are the bikini-clad lovelies who surround Jimi in one of the accompanying photographs.


1970 - Max Yasgur, on whose New York farm the August 1969 Woodstock Festival was held, is sued for $35,000 in property damages by neighboring farmers.

For more day-by-day history go to HistoryUnlimited.net