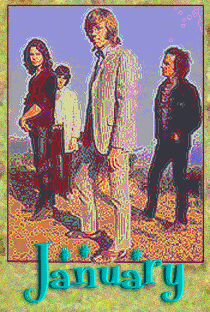 THE FOLLOWING EVENTS TOOK PLACE ON JANUARY 5


1782 - Poet William Cowper assesses the propensities of John Dryden: "Never, I believe, were such talents and such drudgery united."

1821 - Lord Byron writes in his diary about Sir Walter Scott: "wonderful man! I long to get drunk with him."




1923 - Sam Phillips, the producer who would discover Elvis, is born in Florence, Ala. With his Sun Records label, he also brought to the world's attention the talents of Johnny Cash, Jerry Lee Lewis, Carl Perkins, B.B. King, Howlin' Wolf and Rufus Thomas.





1923 - Zelda Fitzgerald writes to a friend about her husband Scott's having thrown his hat into a punchbowl at a New Year's Eve party.


1931 - American choreographer and founder of the American Dance Theater, Alvin Ailey is born.

1933 - Construction begins on Golden Gate Bridge in San Francisco.

1963 - Bob Dylan flies from London to Rome in pursuit of his girlfriend Suze Rotolo. He's accompanied by the folksinger Odetta. Once in Italy, Dylan discovers that Rotolo has returned to the United States. He scores a gig at a folk club in Rome and writes both Girl from the North Country and Boots of Spanish Leather.

1963 - Billboard Magazine quotes Chess Records co-founder Leonard Chess as saying, "As it stands today, there's virtually no difference between rock & roll, pop and rhythm & Blues. The music has completely overlapped."

1968 - Child psychologist Dr. Benjamin Spock, minister William Sloan Coffin, and others are indicted for aiding those attempting to evade the draft.





1979 - Jazz star Charles Mingus dies of a heart attack in Cuernavaca, Mexico at age 56.






1998 - Rep. Sonny Bono (R-California), the one-time singer/songwriter who gained fame as half of vocal duo Sonny and Cher, dies from head injuries after hitting a tree while skiing. He was 62.


For more day-by-day history go to HistoryUnlimited.net