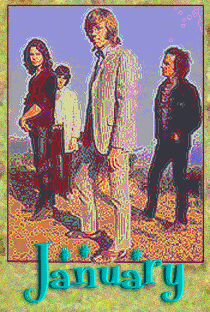 THE FOLLOWING EVENTS TOOK PLACE ON JANUARY 4


1883 - Max Eastman, critic and essayist, is born. He was an antagonist of Hemingway, who once wrestled him to the floor, ripped open their shirts, and compared chest hair.





1896 - French surrealist artist André Masson is born.


1936 - The first pop music chart based on national sales is published by Billboard magazine.





1940 - Jelly Roll Morton records Big Lip Blues in New York City for General records. This is the last year he will record.






1942 - Jazz guitarist John McLaughlin, who founded the Mahavishnu Orchestra and Weather Report is born in Yorkshire.


1958 - The Soviet satellite Sputknik falls to earth from its orbit. The craft had been launched on October 4, 1957.






1960 - French Existentialist novelist Albert Camus (The Plague) is killed at 46, in an automobile accident near Sens.


1964 - Billboard gives the Beatles' I Want to Hold Your Hand a spotlight review: "This is the hot British group that has struck gold overseas. Side A is a driving rocker with surf-on-the-Thames sound and strong vocal work from the group."


1965 - Leo Fender sells Fender Guitars to CBS for $13 million.




1965 - The father of the modernist movement in poetry, T. S. Eliot dies in London, England, his adopted country.





1967 - It's a big day for the Doors, as Elektra Records releases the eponymous first album, as well as their first single, Break on Through b/w End of the Night. In addition, promotional arrangements are made for securing the first rock billboard on the Sunset Strip, which announces: THE DOORS: Break on Through with an Electrifying Album.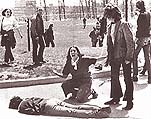 1971 - The state of Ohio agrees to pay $675,000 in damages to relatives of the Kent State shooting victims.


1974 - President Richard Nixon refuses to hand over the White House tapes to the Senate Watergate Committee.


For more day-by-day history go to HistoryUnlimited.net