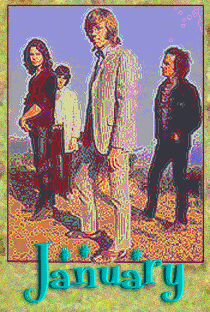 THE FOLLOWING EVENTS TOOK PLACE ON JANUARY 3


1882 - Docking in New York, Oscar Wilde is asked by customs officials if he has anything to declare; he replies: "Nothing but my genius."






1892 - Author J.R.R. (John Ronald Reuel) Tolkien is born in Bloemfontein, South Africa. He is well known as the creator of a world called Middle Earth and its inhabitants, characters like hobbits Bilbo and Frodo Baggins, as well as dragons, trolls, elves, goblins, and other creatures. Educated at Oxford during the outbreak of WWI, he spent his free time writing poetry and inventing languages, until he was called to the Western Front and fought at the Battle of Somme—he fought in and out of the trenches for four months until he was hospitalized with trench fever. During his long recovery he wrote tales about elves and gnomes that later became The Silmarillion. But it wasn't until about 1930 that he started his most famous works—as an English professor, he was grading papers one day and was bored, and in a fit of daydreaming he wrote on one of the papers' pages, "In a hole in a ground there lived a hobbit...." The novel The Hobbit followed, published in 1937—and then came a sequel trilogy, The Lord of the Rings. From his introduction to the original edition of The Hobbit:

"If you care for journeys there and back, out of the comfortable Western world, over the edge of the Wild, and home again, and can take an interest in a humble hero (blessed with a little wisdom and a little courage and considerable good luck), here is a record of such a journey and such a traveler."

The English philologist will also publish scholarly studies of Chaucer and Beowulf and an edition of Sir Gawain and the Green Knight.




1909 - Danish-born comic/pianist, Victor Borge is born.





1945 - Stephen Stills is born in Dallas. He is a member of Buffalo Springfield and in 1968 teams up with David Crosby and Graham Nash to form Crosby, Stills & Nash. Neil Young later joins the trio.


1946 - Led Zeppelin bassist John Paul Jones is born in Sidcup, England. As a '60s session man, he also played on and arranged tracks by the Rolling Stones, the Yardbirds, Jeff Beck and the Outlaws.




1957 - Antoine "Fats" Domino records his classic I'm Walkin' in New Orleans.


1967 - Carl Wilson of the Beach Boys refuses to be sworn in after receiving a U.S. Army draft notice, saying he is a conscientious objector.

1967 - Jack Ruby, the killer of presidential assassin Lee Harvey Oswald, dies of cancer.




1968 - Police at New Jersey's Newark Airport confiscate 30,000 copies of John Lennon and Yoko Ono's Two Virgins album, saying the cover photo of the nude John and Yoko is "pornographic." In Chicago, vice squad officers close down a record shop for displaying the cover.





1997 - Spirit guitarist Randy California drowns off the coast of Hawaii's Molokai Island trying to save his 12-year-old son from the undertow. He was 45.




For more day-by-day history go to HistoryUnlimited.net