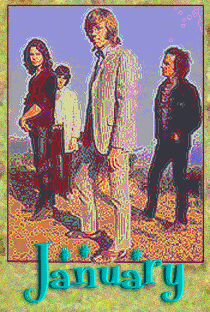 THE FOLLOWING EVENTS TOOK PLACE ON JANUARY 2

1924 - The publishing firm of Simon and Shuster is founded. The firm will go on to publish many great American authors, including the poetry of James Douglas Morrison.



1929 - When Maxwell Perkins meets Thomas Wolfe for the first time to discuss the manuscript of Look Homeward, Angel, Wolfe's "wild hair and bright countenance" remind the Scribner's editor of Shelley.

1960 - Sen. John F. Kennedy of Massachusetts announces his candidacy for the Democratic presidential nomination.

1968 - Jim Morrison was originally scheduled to appear in court to face charges stemming from his arrest at the New Haven Arena on December 9, however, by this date, all charges had been dropped.




1971 - George Harrison's All Things Must Pass, his first LP as an ex-Beatle, hits Number One in the U.S. The album contains two hits, What Is Life? and My Sweet Lord.





1975 - U.S. District Court Judge Richard Owen rules in New York that John Lennon and his lawyers will have access to Department of Immigration files pertaining to his deportation case. Its allows the former Beatle to look into whether the government's case against him is due to his 1968 British drug conviction or from his anti-establishment comments during the years of the Nixon administration.

2000 - Former Beatle George Harrison is discharged from the hospital to enjoy what is left of the New Year celebrations at home with his family after having been stabbed in a life-and-death struggle. Harrison, 56, narrowly avoided death when he was stabbed by an intruder armed with a six-inch knife in his home two days before.

For more day-by-day history go to HistoryUnlimited.net