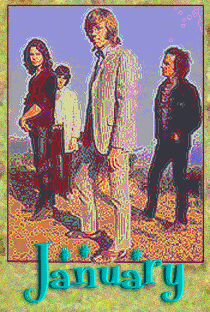 THE FOLLOWING EVENTS TOOK PLACE ON JANUARY 1

1660 - British writer Samuel Pepys begins his famous diary, a 10-year, day-by-day account of his life which would become one of the most important chronicles of the Great Fire of London in 1666, the British Restoration, and the Bubonic Plague that struck London in 1665, killing more than 100,000 people. In the diary's first, brief entry, he writes about the clothes he wore that day, the sermon he'd heard that morning, and other trivial details. Pepys wrote the whole diary in code, presumably to protect the secrecy of some of its more banal details about Pepys' personal life—and the work would not be deciphered until the nineteenth century.

1764 - In a stunning demonstration of prodigious talent, the Royal Family at Versailles in France is treated to a brilliant recital by eight year old musician, Wolfgang Amadeus Mozart.

1854 - Sir James Frazer is born in Glasgow. He was an early anthropologist and author of The Golden Bough, the masterpiece which traces the genesis of mythological archetypes.



1864 - Photographer Alfred Stieglitz is born in Hoboken, New Jersey. Stieglitz studied mechanical engineering at a university in Berlin, and in the 1880s he took advantage of his location: He traveled through Europe taking photographs. That work led to a prize in a British photographic competition when he was 24, and then he returned to New York, where he lived for the rest of his life. He opened several galleries, the most famous of which was called 291—it was there that Stieglitz staged the first American exhibitions of works by Pablo Picasso, Henri Matisse, and Paul Cezanne. And it was also there that Stieglitz introduced the public to the work of American painter Georgia O'Keefe, whom he would later marry. In 1902, soon after arriving in New York, he founded a quarterly magazine called Camera Work, which he edited for 15 years, highlighting new, avant-garde achievements in photography as well as introducing vanguard artists.

1879 - Writer E. M. (Edward Morgan) Forster is born in London. He was a member of the literary Bloomsbury set, a Bohemian group which also included his friend Virginia Woolf and economist John Maynard Keynes. Four of his five most important novels were published before WWI, including his first, Where Angels Fear to Tread, as well as The Longest Journey, A Room with a View, and Howard's End. He then spent the next couple of years traveling through India, and during WWI he served with the International Red Cross in Egypt—his experiences and travels in those years would influence his fifth and best-known novel, A Passage to India.

1895 - J. Edgar Hoover, the controversial director of the FBI for over 50 years, is born in Washington, D.C.




1909 - When Marcel Proust, on or about this date, dips a piece of toast in his tea, the flavor brings back a rush of childhood memories which would become the basis for the famous madeleine episode in Swann's Way, from which the structure of Remembrance of Things Past evolves.





1919 - J.D. (Jerome David) Salinger is born in New York to a Jewish father and an Irish Catholic mother. He established his place in literary history with a single novel, The Catcher in the Rye, published in 1951, for which he insisted that the cover be unadorned and that his picture be absent from the dust-jacket.






1942 - Country Joe McDonald is born in El Monte, CA. He is best remembered for his Feel Like I'm Fixin' to Die Rag which opened with the infamous Fish Cheer.





1953 - Country's greatest songwriter, Hank Williams dies in the back seat of the Cadillac driving him to a concert in West Virginia. He was 29, although due to drug and alcohol abuse, he appeared much older.

1962 - The Beatles perform their first audition for a major record company, Decca, in London. They run through fifteen songs, mostly standards for Decca's Mike Smith, who also auditions Brian Poole & the Tremeloes the same day. Decca signs the Tremeloes, and not the Beatles.

1965 - Englands New Musical Express reports the U.S. government, for undisclosed reasons, has denied working visas to British rock bands. This means the cancellation of tours by groups like the Nashville Teens, the Zombies and the Hullabaloos, who are all ready in New York with DJ Murray the K of New York's WMCA.

1966 - The Doors have another holiday booking for a private gathering, this time at the home of Louis Marvin.

1967 - The Doors make their first television appearance, lip-synching to a playback of Break On Through on KTLA-TV Channel 5's Shebang. The Doors appear very collegiate, and the unusual stage set-up has Densmore's drums at center stage, with Morrison and Manzarek to the left and Krieger standing directly behind some garden furnishings. This is one of the last episodes of the Shebang series.

1967 - The Grateful Dead and Big Brother & the Holding Company perform at the New Year's Wail/Whale in San Francisco. The bash is held by the Hell's Angels to thank the Haight-Ashbury hippies for bailing out their member Chocolate George.

1968 - Americans spent an unprecedented sum of more than $1 billion on records last year. According to Billboard, album sales were 192 million with single sales at 187 million.

1979 - Following a New Years Eve concert featuring the Blues Brothers and the Grateful Dead, Bill Graham closes San Francisco's Winterland Theater. The Dead had performed there a record 48 times.



1984 - Alexis Korner, whose band Blues Incorporated gave many English musicians their start in the business, dies, aged 55 of lung cancer in London. Among Incorporated's alumni are Mick Jagger, Keith Richards, Charlie Watts, Jack Bruce, Long John Baldry, Steve Marriott and Manfred Mann.




For more day-by-day history go to HistoryUnlimited.net