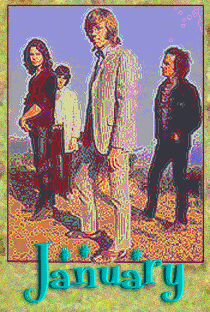 THE FOLLOWING EVENTS TOOK PLACE ON JANUARY 22

1673 - Postal service between New York City and Boston begins. It is the first organized postal route in America.

1788 - Poet George Gordon, Lord Byron, is born in London, England. He was handicapped at birth by a clubfoot and a profligate father, known as Captain "Mad Jack" Byron, who squandered all his wife's inherited money and fled to France. At the age of ten, young Byron escaped poverty when he was unexpectedly named the heir of his rich great-uncle, William, the Fifth Baron Byron. He inherited the family estate, Newstead Abbey, attended the prestigious Harrow School, then enrolled in Trinity College, Cambridge, where he was a typically self-indulgent undergraduate. In 1809, he embarked on a grand tour of the Continent, where he fell in love with Greece and started work on his great poem, Childe Harold's Pilgrimage (1812-1818). The poem made him a celebrity. The last few years of his life were spent in Italy, where he wrote much of his masterpiece, Don Juan (1819-1824). In Don Juan, Byron wrote: "Let us have wine and women, mirth and laughter, Sermons and soda water the day after."

1925 - D. H. Lawrence writes: "Whoever reads me will be in the thick of the scrimmage, and if he doesn't like it—if he wants a safe seat in the audience—let him read somebody else."

1935 - Sam Cooke is born in Clarksdale, Miss., the son of a minister. His biggest hit is the No. 1 song You Send Me. He is posthumously inducted into the Rock and Roll Hall of Fame in 1986.

1939 - The uranium atom is first split today at Columbia University.

1951 - Future cuban dictator Fidel Castro's baseball career ends after he is thrown out of a winter league game during tryouts for the Washington Senators.

1966 - A pre-Janis Joplin version of Big Brother & the Holding Company play their first gig on the second day of the Trips Festival at San Francisco's Longshoreman's Hall.



1966 - Frank Sinatra's daughter Nancy enters the Hot 100 for the second time with what will be her biggest hit, These Boots Are Made for Walkin'. In 14 weeks on the charts, the song will go to Number One for one week next month.


1968 - Rowan & Martin's Laugh-In premieres. This sketch comedy show will go on to win a number of Emmy Awards and launch the careers of Goldie Hawn, Arte Johnson and Lily Tomlin, among others.

1969 - Singer/actress Judy Garland, dies at 48 of a drug overdose.

1973 - The Paris accords are signed, the first step in bringing the Vietnam War to an end.

1992 - Stevie Ray Vaughan's first album Texas Flood goes platinum -- nine years after it was released, and two years after he died.

For more day-by-day history go to HistoryUnlimited.net