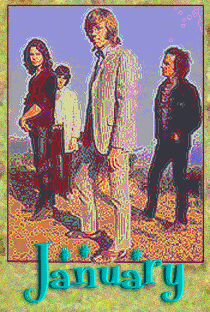 THE FOLLOWING EVENTS TOOK PLACE ON JANUARY 23

1605 - English poet John Donne, who came from a Roman Catholic family but later converted to Anglicanism, is ordained a priest of the Church of England. Due to the fact that in his earlier life he had won an infamous reputation as Jack Donne the Rake (and had written some of the most famous erotic poems in the canon), his conversion and ordination smacked of opportunism to some. Despite his reputation, Donne would however, rise in the ranks of ecclesiastical hierarchy to become Dean of St. Paul's Cathedral and preacher to James I and Charles I. Ernest Hemingway was moved sufficiently by his work to name his 1940 novel For Whom the Bell Tolls after a piece by Donne, which very likely contributed to the poet's reputation as one of the most morose of writers.

1783 - French novelist Stendhal is born Marie-Henri Beyle, in Grenoble, France. He went to Paris when he was sixteen, hoping to become a playwright, but ended up with an appointment in the French military, obtained for him by a wealthy relative. The military took him to Italy, and a few years later, to Germany. He witnessed the burning of Moscow and the French retreat from Russia in 1812. After the fall of Napoleon's empire, he settled in Milan, where he wrote travel books and adopted the pseudonym Stendhal. He left Milan in 1821 to settle again in Paris, where he wrote the first of his two masterpieces, the novel Le Rouge et le Noir (The Red and The Black, 1830), and then later, La Chartreuse de Parme (The Chaterhouse of Parma, 1939). He said: "A novel is a mirror that strolls along a highway. Now it reflects the blue of the sky, now the mud puddles underfoot."





1832 - French painter Éduoard Manet is born in Paris. Throughout most of his lifetime, his paintings received a hostile reception from the artistic establishment. His paintings Le déjeuner sur l'herbe (1862) and Olympia (1865) (seen at right), the latter a portrait of a reclining nude, shocked conservative audiences not only with their with subject matter, which was called indecent, but also with their radical use of color and tone. But these very things endeared Manet to the younger generation of painters, including Monet and Renoir, who were part of a new movement which would become known as Impressionism.

1907 - Charles Curtis becomes the first U.S. senator of Native-American Ancestry. He will serve as senator of Kansas until 1929 (taking a two-year hiatus from 1913-1915), when he will resign to become vice president of the United States.




1910 - Django Reinhardt, Gypsy jazz guitarist, is born Jean Baptiste Reinhardt in Liberchies, Belgium. He is likely best remembered for his large body of work with violinist Stephan Grappelli.



1928 - French film star Jeanne Moreau (Jules & Jim) is born in Paris.

1948 - Walter Huston's Treasure of Sierra Madre starring Humphrey Bogart opens.

1951 - Little Walter (Harp), and Big Crawford (Bass), get together with Muddy Waters (Guitar & Vocals), to record Muddy's Long Distance Call. Then Little Walter picks up a guitar and the three record the flip side, Muddy's Honey Bee.

1963 - Janis Joplin hitchhikes to San Francisco with her friend Chet Helms.

1966 - Jim Morrison's friend Phil O'Leno's father is an attorney, who is understandably upset when he hears the story Jim is passing around about Phil's death. When his attempts to acquire any legitimate information about his son fail, he reluctantly decides the only way to locate his son is to press assault and battery charges against Jim. After Morrison is arrested on the charges and taken into custody, the truth is rapidly forthcoming. Once he is assured that his son is indeed alive and well, Mr. O'Leno drops all charges against Jim.

1970 - Folk singer Judy Collins is denied permission by the court to sing as part of her testimony at the trial of the Chicago Seven; others denied the same privilege are Pete Seeger, Phil Ochs, Arlo Guthrie and Country Joe McDonald.

1973 - Neil Young interrupts a New York concert to read a message handed to him. "Peace has come," he announces, refering to the accord reached with regard to the Vietnam war, sending the audience into a joyful ten minute fit of hugging and kissing. Young then went into a powerful version of Southern Man.

1976 - Singer, actor and activist Paul Robeson dies in Philadelphia. In 1928 he recorded what is considered by many to be the definitive version of Ol' Man River.

1989 - Salvador Dali, Spanish surrealist painter, dies in Spain at 84.

1999 - Bill Givens, founder of pioneering reissue label Origin Jazz Library, dies of a heart attack in Santa Monica, Ca at 68. In the late '50s, Givens' indie imprint was among the first to release rare country blues 78s on LP; these albums had a pronounced impact on '60s blues revivalists.

For more day-by-day history go to HistoryUnlimited.net