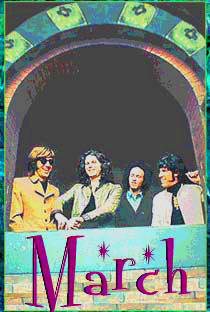 THE FOLLOWING EVENTS TOOK PLACE ON MARCH 7





1274 - Medieval Italian intellectual giant St. Thomas Aquinas dies at 48.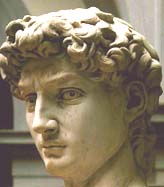 1475 - Sculptor, painter, and poet Michelangelo is born in Caprese, Italy. In the late 1490s, he went to Rome, where he was able to examine many newly unearthed statues and ruins. He was twenty-three at the time he completed the Pieta for Saint Peter's Basilica, and when he delivered the sculpture, he overheard someone say that he was too young to have created such a work. He then chiseled his name on the piece, the only work he ever signed. In 1504, he completed one of his best-known statues, the huge marble David, which became the symbol of the city of Florence. The following year, he was commissioned by Pope Julius the Second to paint the frescoes of the Sistine Chapel ceiling. For four years, Michelangelo lay on his back on scaffolding, depicting nine scenes from the Book of Genesis, with paint and fresh plaster dripping onto his face.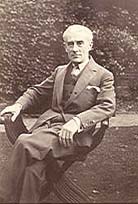 1875 - French Bolero composer Maurice Ravel is born.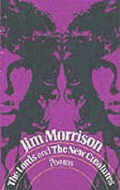 1899 - Publisher Richard Leo Simon is born in New York City, New York. In 1921, he made a piano sales call to a man named Max Lincoln Schuster. He didn't sell him a piano, but they found they had the love of music and the love of books in common, and they became fast friends. Simon switched from selling pianos to selling books, and eventually the two friends pooled their savings of eight thousand dollars to open their own publishing firm called, appropriately enough, Simon and Schuster. Simon and Schuster first Published Jim Morrison's The Lords and The New Creatures in 1970.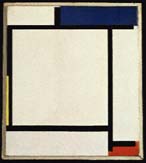 1872 - Modernist Dutch painter Piet Mondrian is born in Amersfoort, Netherlands. He is famous for his abstract paintings based on straight lines, right angles, and primary colors.


1917 - The world's first jazz record, The Dixie Jazz Band One Step, recorded by Nick LaRocca´s Original Dixieland Jazz Band, is released by RCA Victor in Camden, N.J.




1923 - One of Robert Frost's most famous poems, Stopping by Woods on a Snowy Evening, is published in the New Republic.


1927 - The U.S. Supreme Court declares Texas' whites-only Democratic primary unconstitutional.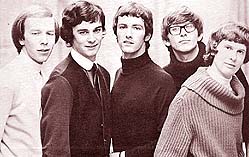 1943 - Zombies bass player Chris White is born. The Zombies had a string of hits with She's Not There, You Make Me Feel Good, Tell Her No, She's Coming Home, I Want You Back Again, and Time of the Season.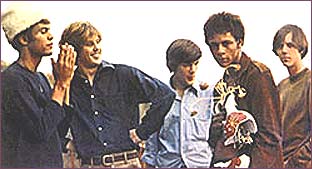 1945 - Arthur Lee of Love is born in Memphis.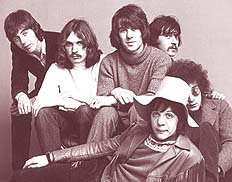 1946 - Procol Harum's most influential voice, organist Matthew Fisher is born. His classical improvisation intro is the signature of the band's biggest hit, A Whiter Shade of Pale.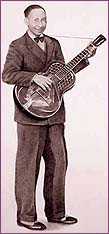 1950 - Tampa Red records his popular Love Her With A Feelin' for Victor Records with Johnny Jones, Ransom Knowling and Odie Payne, a line-up which was later to become synonymous with Elmore James.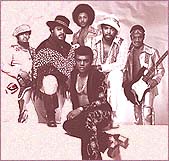 1952 - Guitar god and Isley Brother Ernie is born in Cincinnati.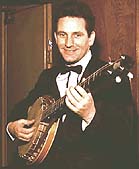 1956 - Lonnie Donegan's hit song, Rock Island Line, is doing well on the pop music charts from across the big pond. The popular music from Great Britain's "King of Skiffle' ushered in the new music craze called "skiffle". Donegan was born in Glasgow, Scotland and was a member of Chris Barber's Jazz Band.






1964 - The Beatles I Want to Hold Your Hand and She Loves You are, according to Billboard, "neck and neck" for the top spot on the singles chart.


1965 - A march by civil rights demonstrators is broken up in Selma, Alabama, by state troopers and a sheriff's posse.


1967 - The Doors start a four night stand at the Matrix Club in San Francisco.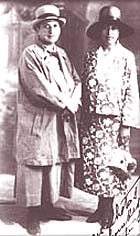 1967 -Gertrude Stein's life-partner Alice B. Toklas dies in Paris.


1968 - A very inebriated Jim Morrison sits in with Jimi Hendrix at Steve Paul's Scene in an after hours jam session. After several songs Jimi asks Jim to leave the stage, and does not allow him to sit in on future after-hours jams.


1973 - Traffic have a gold LP with Shootout at the Fantasy Factory, their final LP with the extended group.


1973 - John Hammond, director of talent acquistion at Columbia Records, suffers a heart attack following a show by one of his biggest and most recent finds, Bruce Springsteen at New York's legendary club, Max's Kansas City.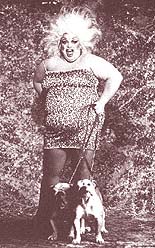 1988 - Cross-dressing actor Divine (né Harris Glenn Milstead), famed for roles in such John Waters films as Pink Flamingos, Polyester and Hairspray, dies in Los Angeles of natural causes, aged 42.












1999 - Stanley Kubrick, the acclaimed film director of 2001: A Space Odyssey and A Clockwork Orange, dies in Hertfordshire, England, at age 70.







Doors History Spotlight: The Matrix


1967 - the Doors start a four day engagement at The Matrix, San Francisco. This is a relatively small club, seating just over 100 people, which features many of the prominent Bay Area Bands. It attracts many touring bands as well, by the prospect of multiple night bookings. The Matrix was opened in 1965 by, among others, Marty Balin of The Jefferson Airplane. The Matrix is a mainstay on the San Francisco Scene until 1971.

By Doors standards, these are rather sedate shows. The atmosphere is very intimate in this club, in comparison to the the ballrooms which are attracting huge crowds at this time. They are content with minimal fanfare, although Jim does inject poetry into some of the longer pieces. He improvises an extended intro onto Rock Me, paraphrasing the film title The Devil is a Woman*, and later incorporates some obscure and vivid poetry into The End.


*this was a reference to the last Josef Von Sternberg film starring Marlene Dietritch, filmed in 1935. Von Sternberg was an instructor of film direction at UCLA film school when Jim Morrison attended, and he often avowed that Von Sternberg's film Aatahan was his favorite.

A highlight of the Friday (3/10) show is the rare performance of the instrumental Summertime from Porgy & Bess. This was a beautifully arranged piece which unfortunately did not appear often in the Doors live repertoire.


Doors History Spotlight: After Hours at The Scene


1968 - Steve Paul's The Scene, New York was fast becoming one of the hot spots for evolving jazz improvistational jam sessions developing between rock groups. Many artists would head on over to the Scene after playing elsewhere, to be a part of these after hours jams. Jimi Hendrix was a regular at these jams, nearly always recording the sessions. On this night, Hendrix opens with Red House and is soon joined onstage by an extremely intoxicated Jim Morrison, who begins to wail some explicitly obscene lyrics in accompaniment to the progression of blues songs. Over the course of several songs, Morrison's condition becomes progressively worse. Paul Caruso recalls watching Jim stumble off the stage and knock a table full of drinks over into Janis Joplin's lap. She retaliates by loudly proclaiming in her Texas drawl "I wouldn't mind...if he could sing!"

For more day-by-day history go to HistoryUnlimited.net