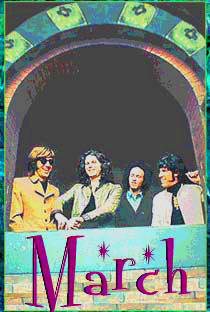 THE FOLLOWING EVENTS TOOK PLACE ON MARCH 24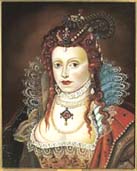 1471 - Sir Thomas Malory, the English knight who assembled all the Arthurian matter into Le Morte d'Arthur, dies at 55.



1603 - Queen Elizabeth I, England's "Virgin Queen" dies at 69, ending a reign of 45 years.


1812 - Lord Byron meets Lady Caroline Lamb at a dinner party. She would prove to be Byron's most problematical liaison.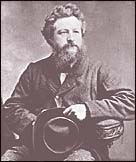 1834 - Poet, artist, and socialist reformer William Morris is born. He died Oct 3, 1896.



1869 - French playwright and administrator of the Comédie-Française (1915-36), Émile Fabre is born in Metz, France. His first play will be written at the age of 13.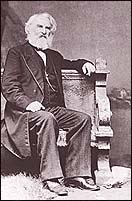 1882 - Henry Wadsworth Longfellow dies suddenly in Cambridge, Massachusetts at 75, just a few weeks after publishing In the Harbor. He becomes the first American to be honored with a bust in Poet's Corner, Westminster Abbey.




1900 - Construction begins on the monumental project of the New York Subway system.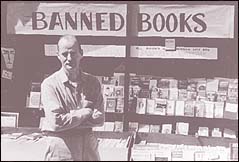 1919 - Lawrence Ferlinghetti is born in Yonkers, New York. In World War Two he was the commanding officer of a submarine chaser at the D-Day invasion. He moved to San Francisco in 1951, and, along with Peter Martin, founded the City Lights Pocket Book Shop, the first paperback bookstore in the country. The store became a center for the Beat movement, and published Allen Ginsberg's poem Howl, for which Ferlinghetti was sued for indecency. His book A Coney Island of the Mind is the largest-selling book by a living American poet.



1922 - Arranger and Producer Dave Appell is born. he arraned music for such big bands as: Benny Carter and Earl 'Fatha' Hines, was the music director for The Ernie Kovacks Show, and produced The Twist, Let's Twist Again, Bristol Stomp, South Street, and In the Midnight Hour.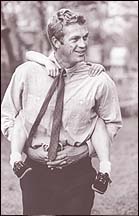 1930 - Actor Steve McQueen is born Terence Steven. His films include The Great Escape, The Magnificent Seven, Papillon, Towering Inferno, The Sand Pebbles, Love with the Proper Stranger, Hell is for Heroes, Bullitt, The Hunter, and Le Mans. He died Nov 7, 1980.


1937 - Billy Stewart, the dynamic soul belter who scored a hit with Summertime, is born in Washington, D.C.


1941 - Glenn Miller begins work on his first motion picture for 20th Century Fox, entitled Sun Valley Serenade.


1944 - Pop Singer Patti Labelle is born.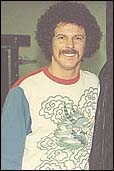 1946 - Future harp player for War, Lee Oskar is born Oskar Hansen.



1949 - At the Oscars ceremony in Hollywood, a father and son win awards for the first time. Walter Huston starred in The Treasure of the Sierra Madre, directed by his son John.



1954 - The Carradine acting empire adds son Robert to it's roster, which includes father John and brothers David and Keith. Robert's films include: The Revenge of the Nerds series, Body Bags, Double-Crossed, The Long Riders, Coming Home, Massacre at Central High, and The Cowboys.


1958 - Elvis Presley at age 23 is inducted into the army in Memphis. Over the next two years, his serial number, 53310761, will become perhaps the most favorite in history. Uncle Sam would lose an estimated $500,000 in lost taxes each year that Private Presley was in the Army.

1959 - The Drifters release There Goes My Baby, their first single with new lead singer Ben E. King and producers Jerry Leiber and Mike Stoller.

1960 - A U.S. appeals court rules that the novel, Lady Chatterly's Lover is not obscene and can be sent through the mail.

1962 - Mick Jagger and Keith Richards first perform together as Little Boy Blue & the Blue Boys.

1965 - On the first date of their anniversary tour, Rolling Stone bass player Bill Wyman is knocked unconscious by an electrical shock from a microphone stand in Odense, Denmark.

1965 - The U.S. spacecraft Ranger 9 crash-lands on the moon. Some of the 5,000 pictures it sends back are broadcast live on TV for the first time.

1966 - Albert King makes his Stax recording debut in Memphis with Laundromat Blues / Overall Junction accompanied by Wayne Jackson, Andrew Love, Raymond Hill, Booker T. Jones, Donald 'Duck' Dunn, and Al Jackson.

1968 - As Janis Joplin's solo career staggers along, the San Francisco Chronicle advises that she "go back to Big Brother, if they'll have her."

1972 - Great Britain imposes direct rule over Northern Ireland.

1973 - Pink Floyd releases Dark Side of the Moon.

1973 - Lou Reed is bitten on his bottom by a fan at a concert in Buffalo, New York. The "" occurs while Reed is about to perform Waitin' for the Man. Screaming 'leather!,' the fan gets past security as he assaults Reed. The fan is ejected and Reed comments after the show that the U.S. "seems to breed real animals."

1978 - The British courts grant British record companies the rights to seize bootleg and pirate recordings.

1989 - At four minutes past midnight, the Exxon Valdez, a 987-foot supertanker loaded with 1,264,155 barrels of North Slope crude oil, runs aground on Bligh Reef in Prince William Sound, Alaska. 11.2 million gallons of oil spill into the sea, mucking up nearly five hundred miles of shoreline. Thousands of workers will spend three years cleaning things up, the costs exceeding $2.1 billion. It is estimated that some 300,000 birds were killed. Some common forms of algae were reduced by half. 2,650 sea otters in Prince William Sound were killed. The spill was also damaging to south central Alaska's fisheries, with the local population suffering economic, social and psychological consequences that lasted for years. Exxon wound up paying well over a billion dollars in civil settlements and fines.

1996 - The New York State Assembly passes a bill making it a misdemeanor to sell unauthorized copies of records or tapes; such records are commonly known as bootlegs.

For more day-by-day history go to HistoryUnlimited.net