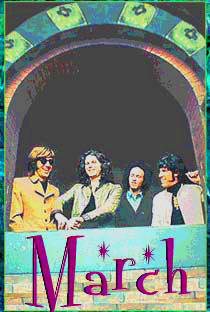 THE FOLLOWING EVENTS TOOK PLACE ON MARCH 22





1794 - The Congress bans U.S. vessels from supplying slaves to other countries.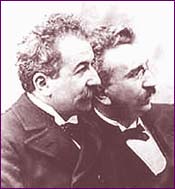 1895 - Auguste and Louis Lumiere give the first demonstration of motion pictures using celluloid film to an invited audience in Paris.


1904 - The first color photograph is published in the London Daily
Illustrated Mirror.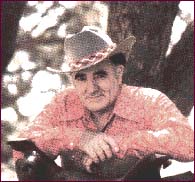 1908 - Western writer Louis L'Amour is born in Jamestown, North Dakota. He left school at 15 to travel the world, exploring much of the American West and working for a while as a miner. He also traveled to East Africa, and worked as an elephant handler, a lumberjack, a boxer, and a migrant farm worker. In his thirties, L'Amour began writing novels about life on the western frontier. His first big success was Hondo in 1953. All through the 1950s, 60s, and 70s he wrote several books a year-one hundred of them in all-which sold over 200 million copies worldwide.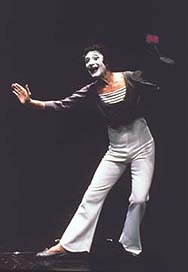 1923 - Marcel Marceau is born in Strasburg, France. Marceau managed almost single-handedly, to revive the ancient art of pantomime in the second half of the 20th century. He was active in the French Resistance during World War Two, and then, after the war, founded his own mime troupe (1948). He became the world's best-known mime, and his most famous character was the clown "Bip," in sailor pants and striped jacket. Marceau also devised the mime-drama Don Juan (1964) and the mime-ballet Candide (1971).


1932 - Bluesman Juke Boy Bonner, who aside from having a great name was also a literal one-man band, is born in Bellville, Texas. He summed up his experiences in the 1968 album Life Gave Me a Dirty Deal.


1933 - Prohibition ends, when President Franklin D. Roosevelt signs a bill legalizing the sale and possession of beer and wine containing up to 3.2% alcohol.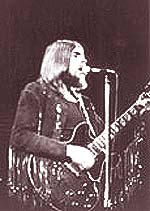 1943 - Keith Relf, of Yardbirds and Renaissance fame, is born in Richmond, England.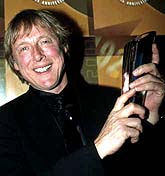 1947 - Harry Vanda, guitarist with Australian pop act the Easybeats (Friday on my Mind), is born in the Netherlands. He went on to produce several AC/DC albums, including Let There Be Rock.



1963 - EMI-Parlophone releases the Beatles' first album, Please Please Me in the U.K. In just three weeks, it's Number One on the British charts.


1965 - Bob Dylan releases Bringing It All Back Home, which contains his first electric efforts.


1968 - The Doors perform at the newly opened Fillmore East In New York City.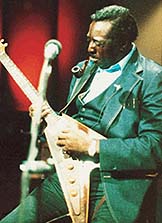 1968 - Albert King records I Love Lucy with Booker T in Memphis. It is released as Stax 252 and eventually reaches #46 on the R&B chart.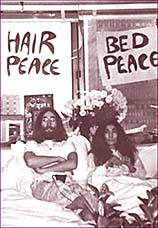 1969 - Two days after they are married in a private ceremony in Gibralter, John Lennon and Yoko Ono begin their first bed-in for peace in the presidential suite of the Amsterdam Hilton.











1980 - As of today, Pink Floyd's Dark Side of the Moon has been on the Billboard Top Album 100 for longer than any other record. Previously, the honor was held by Carole King's Tapestry.





1996 - Former Turtles drummer Don Murray dies of complications from an undisclosed surgery in Santa Monica. He was 50.

For more day-by-day history go to HistoryUnlimited.net