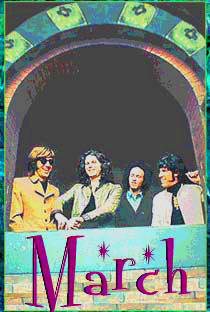 THE FOLLOWING EVENTS TOOK PLACE ON MARCH 14




1471 - Sir Thomas Malory - who may have completed compiling and translating Le Morte d'Arthur while in prison - dies in London, aged 71.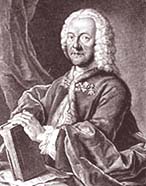 1681 - German baroque composer Georg Philipp Telemann is born.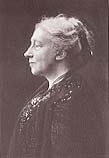 1852 - Playwright Lady Augusta Gregory is born in County Galway, Ireland. In 1894, she met the poet W. B. Yeats for the first time; he was interested in Irish folklore, but he could not speak Irish, and her translations impressed him. Together they set about to start a theatre where contemporary Irish drama could be staged. The trouble was that there weren't many contemporary Irish plays. Lady Gregory, who was now fifty, co-wrote plays with Yeats and wrote many more of her own. The Irish Literary Theatre was renamed the Abbey Theatre in 1904, and she remained one of its directors until she died.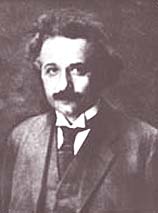 1879 - Physicist Albert Einstein is born in Ulm, Germany. In 1905, while he was still working as a patent examiner, he published four papers in Germany's leading physics journal. Each one dealt with a separate area of physics, and each one broke new ground in its field. He did not win the Nobel Prize for the paper he had written about the Theory of Relativity - it was for one of the other papers, a description of the photoelectric effect. A clergyman in New York once sent him a telegram which said, "Do you believe in God? Stop. Prepaid reply fifty words." Einstein's reply used only thirty. "I believe in Spinoza's God, who reveals himself in the orderly harmony of what exists…"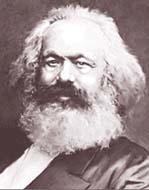 1883 - Philosopher Karl Marx dies in London, after a decade of failing health. London had been his home since 1849. He'd been expelled, during the turbulent 1840s, from his native Prussia, then from France and Belgium. In England he lived in poverty, spending his days reading and writing at the British Museum. In 1868 he published the first volume of Das Kapital.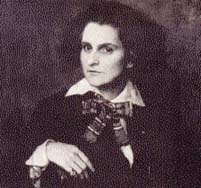 1887 - Sylvia (Woodbridge) Beach is born in Baltimore, Maryland. The daughter of a Presbyterian minister, at 14 she caught a lifelong love of France when her father was sent to Paris to preach to American students. In her thirties she founded the Left Bank bookshop Shakespeare & Company (1919), at number 12, rue de l'Odeon–a store that sold English–language books. As well as selling books, Beach promoted literature, publishing the first edition of James Joyce's Ulysses (1922). The store was a mecca to the lost generation writers and other American expatriates until it was shut down by the Nazis in 1941.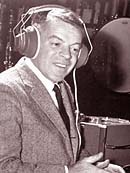 1912 - Bandleader Les Brown is born. He and His Band of Renown would record such classics as: Sentimental Journey, My Dreams are Getting Better All the Time, Leap Frog and I've Got My Love to Keep Me Warm.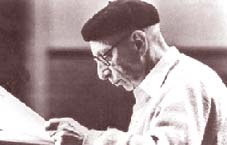 1927 - Igor Stravinsky finishes composing his opera Oedipus Rex, with text by Jean Cocteau.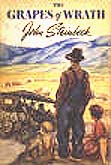 1939 - John Steinbeck's novel The Grapes of Wrath is published — the story of the Joad family, farmers from Oklahoma, who leave the Dust Bowl for a new life in California. The hero of the book, Tom Joad, gives this speech: "Well, maybe like Casy says, a fellow ain't got a soul of his own, but only a piece of a big one... Then it don't matter. Then I'll be all around in the dark. I'll be everywhere, wherever you look. Wherever they's a fight so hungry people can eat, I'll be there. Wherever they's a cop beatin' up a guy, I'll be there."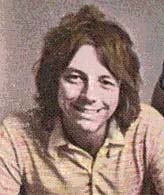 1943 - Jim Pons, bassist for the Turtles and the Mothers of Invention, is born.


1958 - The Recording Industry Association of America is created to award gold and platinum records, giving the first gold disc to Perry Como's Catch a Falling Star.


1964 - Billboard reports Beatle records have claimed 60-percent of the singles market.


1964 - A jury in Dallas finds Jack Ruby guilty of murdering Lee Harvey Oswald, the accused assassin of President Kennedy.


1967 - The body of President John F. Kennedy is moved from a temporary grave to a permanent memorial site at Arlington National Cemetery.


1971 - The Rolling Stones play a "farewell" gig at London's Roundhouse. The band is about to go into tax exile in France. Scalpers charge a princely 10 pounds a ticket.


1981 - Eric Clapton is admitted to United Hospital in St. Paul, Minnesota after a serious attack of bleeding ulcers. Clapton is forced to cancel a 60 date tour in the United States.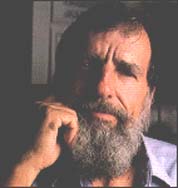 1989 - Edward Abbey, author of The Monkey Wrench Gang, (1975) dies in Oracle, Arizona. Abbey was born in the town of Indiana, Pennsylvania on January 29, 1927, and grew up in the nearby village of Home. After a stint in the military, he left the family farm in Home at age 21 and set off to see the American West. He hitchhiked and rode the rails - across the Midwest to the Rockies and the West Coast, returning by way of the Southwest. He fell in love with the desert, a love that would shape his life and art. In a career spanning four decades, he wrote passionately in defense of the Southwest and its inhabitants, depicting the Southwest not as a virgin utopia peopled by rugged individualists, but as a region under siege because of government and corporate greed, its people at risk of being cut off from the primary wellspring of their spiritual strength - the wild places.



1992 - Farm Aid Five in Irving, Texas, attracts a crowd of 40,000 to watch performances by Willie Nelson, Neil Young, Paul Simon, and John Mellencamp.

For more day-by-day history go to HistoryUnlimited.net