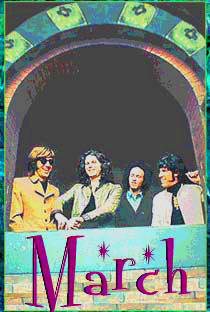 THE FOLLOWING EVENTS TOOK PLACE ON MARCH 13



1619 - Richard Burbage, a fellow in Shakespeare's acting company The Lord Chamaberlain's Men, later The King's Men, dies. A story says that once when Burbage made an assignation to meet a young lady, he called at her window "Richard the Third is here!", and Shakespeare's voice came from inside saying "William the Conqueror hath preceded thee!"



1818 -John Keats writes to Benjamin Bailey: "I am sometimes so very skeptical as to think poetry is a mere Jack-o-Lantern to whoever may chance to be struck with its brilliance."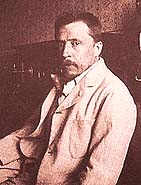 1860 - Austrian composer Hugo Wolf, is born in what is now Slovenia. His greatest works, settings to music of German, Spanish and Italian poems, were composed in just three years, from 1888 to 1891. He devoted himself to the perfect musical expression of poetry; in his songs, the words and the music seemed wedded to each other. His music received great popular and critical acclaim over the next few years, but by 1897 he had experienced a complete mental breakdown, and he died in an insane asylum at the age of 43.




1865 - The Confederate Congress under President Jefferson Davis signs a bill allowing slaves to join the army in exchange for freedom.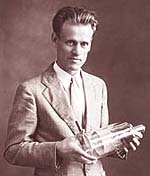 1871 - Philo Farnsworth, the first to formulate the theory that images could be created via electrons (which is the principle behind television), is born in Holliday, Utah.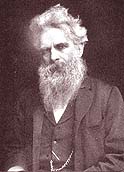 1882 - Eadweard Muybridge demonstrates his zoopraxiscope for the Prince of Wales, Prime Minister Gladstone, and Alfred, Lord Tennyson at the Royal Institution in London. The machine was a primitive ancestor of the movie projector. It allowed Muybridge to combine still photographs of animal movement into continuous, flickering life.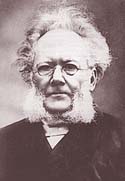 1891 - Henrik Ibsen's play Ghosts, dealing with venereal disease, opens in London to unveiled abuse.


1894 - The world's first theatrical striptease act takes place at the Divan Fayouau Music Hall in Paris, consisting of a girl stripping to go to bed.


1928 - The St. Francis dam 40 miles north of Los Angeles bursts, flooding the valley; at least 450 people are drowned.



1933 - Mike Stoller of the Leiber & Stoller writing team (Hound Dog, Jailhouse Rock) is born today on Long Island, N.Y.


1956 - The Elvis Presley album is released today. Most cite it as the first million - selling album.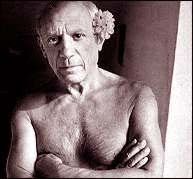 1961 - 79-year old Pablo Picasso marries his 37-year old model Jacqueline Rocque.



1965 - Cash Box lists four Beatles singles in the top four positions on its chart: She Loves You, I Want to Hold Your Hand, Please Please Me and Twist and Shout. Already, Meet the Beatles has sold over 3-and-a-half million copies in the U.S. It's the most in recording history thus far.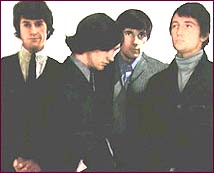 1965 - The Kinks' So Tired of Waiting for You is released and becomes their third Hot 100 entry. It will remain on the chart for eleven weeks, eventually climbing to #6.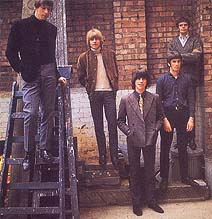 1965 - Eric Clapton leaves the Yardbirds over their new pop direction. Jeff Beck replaces the young blues master.


1966 - Pink Floyd receive their first billing at London's Marquee Club.


1971 - The Allman Brothers record their second night for At the Fillmore East at New York's, er, Fillmore East.


1972 - The Lafayette retail chain begins to promote a revolutionary new concept in sound: quadraphonics!







1980 - Pink Floyd's The Wall goes platinum a few weeks into its fifteen week stay at Number One. The two-record set is largely the brainchild of bass player Roger Waters, who now emerges as the group's creative lead.



1992 - The newspaper Pravda, founded in 1912 by Lenin, which became the official newspaper of the Soviet Communist Party, ceases publication due to lack of funds.



2000 - A quarter century after the end of the Vietnam War, U.S. Defense Secretary William Cohen arrives in Hanoi to push the pace of reconciliation.

For more day-by-day history go to HistoryUnlimited.net