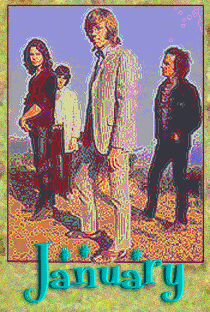 THE FOLLOWING EVENTS TOOK PLACE ON JANUARY 28

1846 - Charlotte Brontë writes to a London publisher about the poems of her sister Emily and their worthiness for publication.

1855 - William Seward Burroughs, inventor of the recording adding machine, and namesake to grandson William S. Burroughs, is born on this day in 1855.



1873 - Novelist (Sidonie-Gabrielle) Colette is born in Saint-Sauveur-en-Puisaye, France. She will begin her career by ghostwriting stories for her author-husband "Willy" who locks her into a room until she finishes each assignment. In the 1920s, she produced some of her best work, including Cheri, and The Last of Cheri, both of which deal with an adolescent's affair with an aging courtesan. Her most famous work is her 1944 book, Gigi, which was made into a highly successful film by Vincent Minnelli in 1958. Colette once said: "Dogs believe they are human. Cats believe they are God," and "You will do foolish things, but do them with enthusiasm."


1887 - Pianist Arthur Rubinstein is born in Lodz, Poland. He was one of the most popular pianists who ever lived, selling more than ten million copies of his recordings. He also had one of the longest musical careers in history, lasting more than eighty-five years. Rubinstein started playing piano at the age of three, made his public debut at the age of four, and didn't stop playing until he was almost ninety years old. Arthur Rubinstein once said: "What good are vitamins? Eat a lobster, eat a pound of caviar - live! If you are in love with a beautiful blond with an empty face and no brains at all, don't be afraid. Marry her! Live!"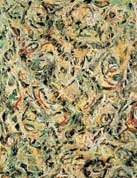 1912 - Abstract Expressionist painter (Paul) Jackson Pollack is born in Cody, Wyoming. Because of his unique painting style, he earned the nickname "Jack the Dripper." By 1943, his work was beginning to be noticed by critics. His style was dubbed "abstract expressionism"; his method was to make his paintings by tacking a large canvas to the floor and then pouring the paint directly from the can or using a stick to drip and splash paint on the canvas. He sometimes added shells, coins, or wires to the canvas. The early 1950s were incredibly prolific years for him, although he drank heavily through most of them. In 1956, at the age of forty-four, he killed himself and a passenger while driving drunk in East Hampton, New York. An exhibition of his work had already been planned for that fall at the Museum of Modern Art. It became, instead, a memorial to him. During Pollack's lifetime, his highest-selling work had gone for fifteen hundred dollars. Shortly after his death, that same painting sold for more than two million dollars.




1929 - Traditional jazz figurehead "Mr." Acker Bilk, who scored a No. 1 in 1962 with Stranger on the Shore, is born Bernard Bilk in Pensford, England. Mr. Acker Bilk is still active in his career today.




1939 - William Butler Yeats dies at Roquebrune in France, aged 73. His gravestone in Ireland bears the epitaph he composed himself: "Cast a cold eye / On life, on death. / Horseman, Pass by."

1943- Pink Floyd's keyboardist Rick Wright is born in London.

1955 - Big Joe Turner records two of his well known numbers for Atlantic Records - Morning, Noon and Night, and Flip, Flop and Fly.

1965 - The Who make their first appearance on the British TV rock show Ready Steady Go! With the studio audience packed with mods by Who managers Kit Lambert and Pete Stamp. The band's performance helped put the single I Can't Explain into the British top-ten.

For more day-by-day history go to HistoryUnlimited.net