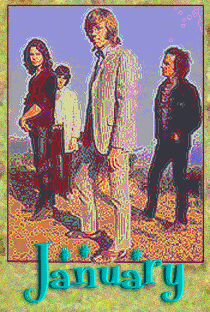 THE FOLLOWING EVENTS TOOK PLACE ON JANUARY 27

1302 - Dante Alighieri is expelled from his native city of Florence because his party fell out of favor. He will never return. He will write his Divine Comedy in exile in Ravenna.

1756 - Wolfgang Amadeus Mozart is born in Salzburg in the Austrian Alps. His father, Leopold Mozart, was a composer and teacher who turned impresario to present his children in concerts throughout Europe. By the age of six, Wolfgang was a skilled keyboard player, playing duets with his sister Nannerl in concerts for royal audiences in London, Paris, and Vienna. He also began to compose at a very early age, writing three operas when he was twelve, and sixteen symphonies by the time he turned fifteen. Before his early death at the age of thirty-five, he'd written forty-one symphonies and a string of great operas, including The Marriage of Figaro (1786), Don Giovanni (1787), Cosi fan tutte (1790), and The Magic Flute (1791).




1832 - Mathematician, photographer and writer Charles Lutwidge Dodgson, better known as Lewis Carroll, is born in Daresbury, Cheshire, England. He was a shy boy who was often bullied at school, but he was a stellar student, particularly in mathematics and classics. He ended up as a lecturer in mathematics at Christ Church, Oxford. He suffered from a bad stammer, which went away whenever he was among children - and at Christ Church he was often in the company of the dean's children: Lorina, Edith and Alice Liddell. On July 4, 1862, he took the three girls for a rowing excursion on the Thames, during which he told them a fairy tale about Alice's adventures at the bottom of a rabbit hole. Alice was so delighted that at the end of the story she cried, "Oh, Mr. Dodgson, I wish you would write out Alice's adventures for me!" He did, and the resulting book was published in 1865 as Alice's Adventures in Wonderland. He followed the book with a sequel, Through the Looking-Glass and What Alice Found There (1871).

1921 - Donna Reed, film star turned definitive Classic TV mom, is born in Denison, Iowa.

1925 - The first public demonstration of the medium called television is made. First the Great Depression and then World War II would hinder further development of the medium as a widespread communications tool. It would be 25 years before the first networks would come along.

1925 - Blues singer and songwriter Doc Pomus, who with Mort Shuman penned such classics as Save the Last Dance For Me and This Magic Moment, is born in New York.

1927 - Edmund Wilson tells Ernest Hemingway that his novel The Sun Also Rises is "a knockout, the best piece of fiction this crop has done" (this crop refering to the Lost Generation writers).

1930 -The great blues singer Bobby Bland is born in Rosemark, Tenn. His biggest pop hit was 1964's Ain't Nothing You Can Do.

1945 - Nick Mason, drummer for Pink Floyd, is born in Birmingham, England.

1948 - Wire Recording Corporation of America announces the sale of the first magnetic tape recorder, at $149.50.

1951 - In the U.S., atomic testing in the Nevada desert begins as an Air Force plane drops a one-kiloton bomb on Frenchman Flats.

1958 - Little Richard enters Oakwood College in Huntsville, Alabama. It's a school for blacks run by the Seventh Day Adventist Church. Little Richard explains while flying over the Philippines on tour, the wing on his plane caught fire and his prayers that the flames go out were answered. As a result, he says he's giving up rock & roll so he can serve God.

1967 - More than 60 nations sign the Outer Space Treaty, banning the orbiting of nuclear weapons and placing weapons on celestial bodies or space stations.



1968 - Otis Redding's (Sittin' on) The Dock of the Bay is released seven weeks after his death. It will reach #1 on March 16th. It was Redding's only number one record.

1973 - The Vietnam peace accord is signed in Paris. While this marks the official end of U.S. involvement in the war, the fighting between the North and South Vietnamese will continue for another two years.



For more day-by-day history go to HistoryUnlimited.net