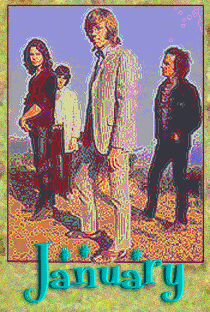 THE FOLLOWING EVENTS TOOK PLACE ON JANUARY 15

1915 - Folk and Blues archivist Alan Lomax is born in Austin. On his tape recorder he made indelible records of performers like Woody Guthrie, Leadbelly, Muddy Waters and Jelly Roll Morton.

1921 - Ray Miller's Black & White Melody Boys record W.C. Handy's Beale Street Blues in New York City.

1928 - According to bluesman Howlin' Wolf, today was the day he bought his first guitar. "Cost me only five dollars," he claimed.

1929 - Civil rights leader Martin Luther King, Jr. is born in Atlanta, Georgia. As president of the Southern Christian Leadership Council, he organized voter registration drives, sit-ins and marches throughout the South, protesting segregation. He was shot and killed on April 4, 1968, in Memphis, Tennessee, where he'd gone to support a sanitation workers' strike. He was thirty-nine years old.

1929 - "Queen Ida" Guillory of Zydeco music fame is born.

1941 - Captain Beefheart is born in Glendale, Calif., as Don Van Vliet.

1971 - George Harrison releases My Sweet Lord.




1998 - Junior Wells, a pioneer in blues harmonica dies of lymphoma at the age of 63. Wells was known for his sweeping harmonica solos punctuated with sharp, staccato wails.




For more day-by-day history go to HistoryUnlimited.net