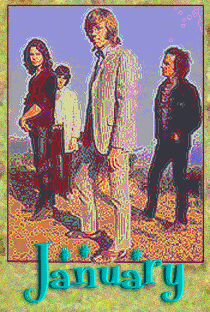 THE FOLLOWING EVENTS TOOK PLACE ON JANUARY 14

1699 - Massachusetts holds a day of fasting for wrongly persecuting "witches."

1864 - The only woman artist among the prominent French Impressionists, Berthe Morisot is born.

1896 - Novelist John Dos Passos is born in Chicago to a wealthy family that sent him to Harvard University. He became one of the émigré writers in Paris, part of the "Lost Generation" which included Ernest Hemingway, F. Scott Fitzgerald, and E. E. Cummings. He made his reputation with his novel Manhattan Transfer (1925), followed by The 42nd Parallel (1930), 1919 (1932) and The Big Money (1936). Eventually, his increasing fascism estranged him from most of his associates, even Hemingway.

1898 - The creator of Alice's Adventures in Wonderland (1865), Through the Looking-Glass (1871), and the nonsense poems Jabberwocky and The Hunting of the Snark (1876), Lewis Carroll (Charles Lutwidge Dodgson) dies in Guildford, Surrey. Though he had suffered from a bad stammer, he was always able to speak naturally and easily with children and his stories were written more or less as he had told them.

1955 - Disc jockey Alan Freed holds his first New York area Rock & Roll Ball, a two night affair which is held at the Saint Nicholas Arena in Harlem. Both shows at the 6,000 seat arena are sold out in advance, bringing in $24,000. Those appearing include Big Joe Turner, the Clovers, Fats Domino, the Moonglows, the Drifters and the Harptones.

1957 - Actor Humphrey Bogart dies at 57.

1967 - The Doors are in attendance for "The Great Human Be-In" at the Polo Field in Golden Gate Park. Attendees were asked to bring food, flowers, beads, feathers, bells and banners.The event includes performances by The Grateful Dead, Jefferson Airplane, Quicksilver Messenger Service, Country Joe and the Fish, Dizzie Gillespie and the Charlatans. There are also readings and talks given by such noted poets and personalities as Allen Ginsberg, Timothy Leary, Lawrence Ferlinghetti, Jerry Rubin and Michael McClure. This extraordinary event unquestionably serves as a catalyst for the famous rock festivals of the 1960s, which will begin six months later.

1973 - Grateful Dead bassist Phil Lesh is busted for drugs in California




1977 - Anaïs Nin, French-born author of novels and short stories and an enormous collection of personal diaries, dies in Los Angeles, California. Jim Morrison's song The Spy is named for her novel The Spy in the House of Love.




For more day-by-day history go to HistoryUnlimited.net