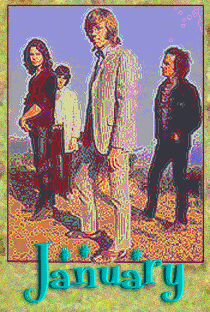 THE FOLLOWING EVENTS TOOK PLACE ON JANUARY 30

1818 - John Keats composes his sonnet When I Have Fears.

1847 - Virginia Clemm, the first wife of Edgar Allan Poe, whom he married when she was 14, dies.

1859 - Edward Martyn is born in Tulira, County Galway, Ireland. He was a dramatist who, with William Butler Yeats and Lady Gregory, formed the Irish Literary Theatre (1899), a major part in the nationlist revival of interest in Ireland's Gaelic literary history known as the Irish Literary Renaissance.

1923 - Laugh-In's co-host Dick Martin is born in Detroit.



1935 - Poet and novelist Richard Brautigan is born in Tacoma, Washington. He was a cult figure and literary idol of the 1960s. In 1955, he moved to San Francisco and immediately became part of the Beat movement. He published several books of poetry, which he often handed out free on the streets of Haight-Ashbury. His cult following began in 1967, with the publication of his novel, Trout Fishing in America. This was followed by another popular novel, In Watermelon Sugar (1964), and a book of poetry called The Pill Versus the Springhill Mine Disaster (1968). In 1972, Brautigan moved to Montana and refused to give lectures or interviews for the next eight years. Although he continued to write novels and poetry, none of his later books achieved the success of his earlier works. Distraught, he committed suicide in 1984.

1935 - Ezra Pound meets Mussolini and reads aloud several lines from a draft of the Cantos, which he gives to him as a present. The dictator finds the reading entertaining.

1942 - Marty Balin of Jefferson Airplane is born.




1948 - Mahatma Gandhi is assassinated. Gandhi had led the country of India in a series of nonviolent campaigns for independence from Great Britain in 1947. The following year, violence broke out between Hindus and Muslims within the country. Gandhi was trying to convince his people to embrace all peoples and all religions, but a Hindu fanatic shot him to death while he was on his way to evening prayers in Delhi.


1956 - When asked in a Newsweek interview about writing free verse, Robert Frost snaps: "I'd just as soon play tennis with the net down."

1968 - The Vietnam War's Tet Offensive begins.

1969 - The Beatles perform an impromptu farewell concert, on the roof of Apple Studios at 3 Saville Row, London. The show, which is filmed for the subsequent movie Let It Be, is stopped when police arrive after neighbors complain about the noise




1982 - Bluesman Sam "Lightnin'" Hopkins dies in Texas of cancer at 69.




For more day-by-day history go to HistoryUnlimited.net