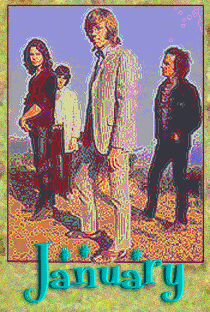 THE FOLLOWING EVENTS TOOK PLACE ON JANUARY 10

1776 - Common Sense, by Thomas Paine is published.

1811 - Slaves rebel in two Louisiana parishes.

1839 - The first tea to be imported from India to England arrives.

1843 - Outlaw Frank James, of the infamous James Gang, is born in Missouri.

1845 - Elizabeth Barrett, 38, and Robert Browning, 32, begins corresponding when she receives a note — "I love you" — from the little-known poet whose work she has praised in her poem Lady Geraldine's Courtship.

1861 - Florida becomes the third state to secede from the U.S.

1863 - The first underground railway opens in London.

1878 - The U.s. Senate proposes women's suffrage.

1901 - Oil is discovered in Texas.

1910 - The Lunt-Fontanne Theater opens at 205 W 46th St., New York City.

1917 - Highly repsected Atlantic Records record producer Jerry Wexler is born.

1920 - The League of Nations is established.

1924 - Jazz drummer, composer and educator Max Roach is born. His compositions inculde Freedom Now Suite. He taught at Lennox, MA School of Jazz and Yale University, and was Professor of Music at the University of Massachusetts, Amherst

1928 - The Soviet Union orders the exile of Leon Trotsky.

1932 - Mickey Mouse and Silly Symphony comics are syndicated.

1939 - Actor and singer Sal Mineo is born Salvatore Mineo, Jr. Vocal performances include Start Movin' and Lasting Love. His films include Rebel Without A Cause and The Gene Krupa Story

1943 - U.S. President Frankllin Delano Roosevelt leaves for Casablanca, Morocco, making him the first U.S. President to visit a foreign country in wartime.

1943 - Singer/Songwriter Jim Croce is born. His best known songs include I Got A Name, Time In A Bottle and You Don't Mess Around With Jim, (Boy, he ain't kiddin'!)

1945 - Rod Stewart of Faces & the Jeff Beck Group is born.

1948 - Percussionist Cyril Neville is born. Best known for his work with his famous New Orleans brothers, he was also a member of the Meters.



1948 - Donald Fagen of Steely Dan is born in Passaic, N.J. The pop/jazz group has three top 10 albums, including Aja, which goes to No. 3 on Billboard's pop chart.

1948 - Percussionist Cyril Neville of the Meters and the Neville Brothers is born in New Orleans.

1949 - The Radio Corporation of America, announces a new 7-inch, 45 rpm phonograph record. While the new format is immediately embraced by jukebox manufacturers, it will take until the mid 50s for it to push the 78 out of favor in people's homes.

1951 - U.N. headquarters opens in New York City.

1951 - The House Committee on Un-American Activities clears actor Edward G. Robinson of charges of Communism. Following the 1948 conviction of 10 filmmakers, known as the Hollywood Ten, for refusing to divulge their political affiliations, the committee continued its relentless attempts to uncover Communists in Hollywood.

1954 - The Bollingen Prize for poetry is awarded to W. H. Auden

1956 - Elvis Presley starts his first recording session for RCA. The result includes Heartbreak Hotel.

1964 - A US version of That Was The Week That Was premieres

1966 - Julian Bond is denied a seat in the Georgia legislature for opposing the Vietnam War

1967 - The Public Broadcasting System begins broadcasting as a 70 station network

1967 - In his annual State of the Union message to Congress, President Johnson asks for enactment of a 6 percent surcharge on personal and corporate income taxes to help support the Vietnam War for two years, or "for as long as the unusual expenditures associated with our efforts continue." Congress delayed for almost a year, but eventually passed the surcharge. The U.S. expenditure in Vietnam for fiscal year 1967 would be $21 billion.

1969 - Swedem becomes the first western country to recognize North Vietnam.

1969 - The final issue of The Saturday Evening Post is published after 147 years of publication. It would return in limited publication years later. Norman Rockwell's art was a popular item in the Post.

1971 - Masterpiece Theater debuts on PBS.

1972 - Triple album set of the Concert for Bangladesh is released in the UK



1978 - Bluesman Howlin' Wolf dies in a hospital near Chicago following brain surgery. His biggest hit is the 1951 song How Many More Years, which featured Ike Turner on piano.

1979 - First brother Billy Carter makes allegedly anti-Semitic remarks.




For more day-by-day history go to HistoryUnlimited.net