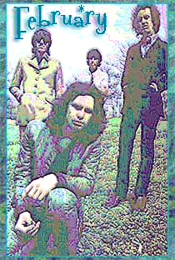 THE FOLLOWING EVENTS TOOK PLACE ON FEBRUARY 16



1923 - Bessie Smith records Downhearted Blues for Columbia Records in New York City.

1935 - Sonny Bono (Salvatore Bono) is born in Detroit. He has five top 10 hits with his wife, Cher. The duo's biggest hit is the million-selling song I Got You Babe, which tops Billboard's Hot 100 for three weeks in 1965. He is later elected mayor of Palm Springs, Calif.

1959 - Fidel Castro is sworn in as prime minister of Cuba after leading a guerrilla campaign that ousts right-wing dictator Fulgencio Batista on January 1.

1968 - Please Please Me by The Beatles hits #1 on the British pop chart. It was their first #1 hit.

1964 - The Beatles perform for the second time on The Ed Sullivan Show - this time they aren't in the studio, they're performing live from the Deauville Hotel in Miami Beach, Florida. 70 million people watch.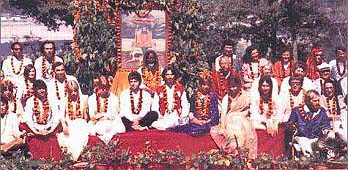 1968 - George and Patti Harrison and John and Cynthia Lennon fly to India for two months of transcendental meditation study with the Maharishi Mahesh Yogi. Ringo and Maureen Starr, Paul McCartney, Jane Asher, Mia Farrow and Donovan join them three days later. The Starrs return to England before the fortnight is up, complaining about the spicy food.

1968 - Elvis Presley receives a gold record for his album of hymns, How Great Thou Art. Despite his popularity in the pop music world, Elvis would win only 3 Grammy Awards - one for this album, the Lifetime Achievement Award in 1970; and one for He Touched Me in 1972. He did, however, receive over a dozen Grammy nominations.

1971 - Alan David Pasaro, the Hell's Angel who was tried and later acquitted for the stabbing death of Meredith Hunter at the Altamont Speedway in 1969, sues the Rolling Stones, charging an invasion of privacy because the Maysles brothers' film of the event, Gimme Shelter, showed the stabbing.

1972 - John Lennon performs with Chuck Berry on The Mike Douglas Show. Lennon and Yoko Ono are hosts of the afternoon talk show all this week.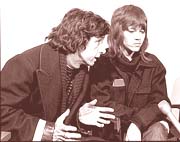 1989 - Jane Fonda and Tom Hayden separate after 16 years of marriage.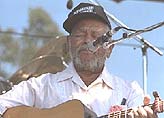 1996 - Walter (Brownie) McGhee, one of the most important figures in folk and blues revival, dies of stomach cancer. He was best known for his popular acoustic blues act of the 1950s and 1960s with harmonicist Sonny Terry.

For more day-by-day history go to HistoryUnlimited.net